Check out the story here: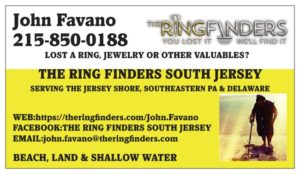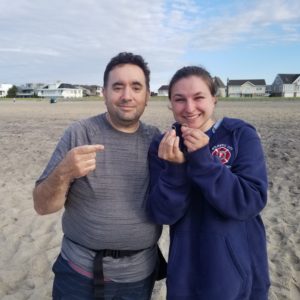 Like us on Facebook:
The Ring Finders South Jersey Facebook Page
Everyone's jewelry has a story attached to it and that story ends when its lost in the sand or ocean… The Ring Finders service will help bring their story to life again and continue that story by finding what people thought was lost forever. Rings, wedding bands, diamond engagement rings, diamond earrings, diamond tennis bracelets, watches, gold pendants… People who have given up the search now have a second chance!
The Ring Finders South Jersey
Lost ring in the sand? Lost ring in the ocean? Lost your keys? Even a cellphone!
We are just a call away! Don't wait!
215-850-0188