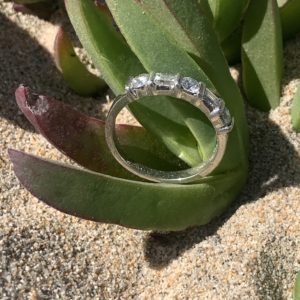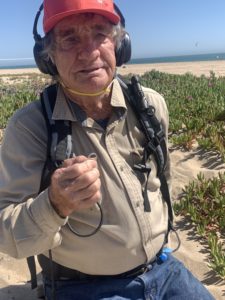 Stan the Metal Detector Man.. Call Now..  949-500-2136 
**** Mila called me from Sunset Beach, CA. asking for assistance to find her platinum and diamond ring. The ring came off her finger as she jestured with a flick of her hand. It went directly into the dry sand disappearing immediately. 
She and her friend spent an hour feeling through the sand realizing it was going to be impossible to find the small ring in the sand. They also had to a very important appointment across town in just a few hours.
Mila told me she could be at the location till I arrived. From what she told me, I assured her we could find the ring in a short time. It was just a half hour drive and a short walk to the beach. I set up my detector and within a few minutes we had the beautiful platinum diamond ring back on Mila's finger where it belongs.
 Mobile Metal Detecting Service …. Call with any questions ..  Stan…  949-500-2136