Emily was visiting The waters of Georgian Bay at Wasaga Beach 1 for the day with Friends.
She was way out by the buoy's about 500' from shore in floaty rafts! A wave came from behind and toppled her over and unfortunately her purple iPhone 12 was dropped.
She contacted me and we met up at beach 1. The depth was 7' to 9' but due to rough conditions and a bit of an undertow the DIVE BLU3 Nemo couldn't be used. I then decided to grid search best I could for 5-6 hours but had no luck!
Seven, YES SEVEN weeks later I was searching for a young man's 22k gold ring and came across a strong wonky signal with the new Nokia Legend metal detector!
*B*A*M* second scoop and one foot down and there's Emily's purple iPhone 12!!!! I couldn't believe my eyes but also the location was 400' east and only 150' of the shore line!!!!
When I finished detecting for the day I had a bag of rice in my car and immediately put her iPhone in and hoping for the best!
Two days later, I FaceTimed Emily to surprise her! She was shocked to say the least! I proceeded with her permission to plug it in and it worked!! Best part… it was confirmed her iPhone!!
Check out the video;
Not only did Emily back up her iPhone on a weekly basis but she had AppleCare for a full free replacement!!
Thank you Emily for your kind donation to the Kelly Shires breast Cancer Foundation and it was a please to help you!!!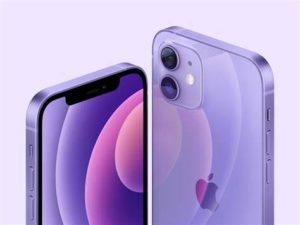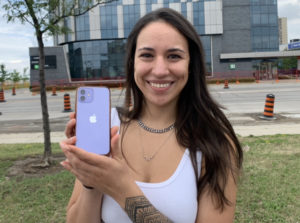 #wasagabeach #lostiphone
#lostcellphone #georgianbay #ontarioringfinder #pinkpowerally #waterdetecting #iphone #apple #iphone12 #waterproof #theringfindersdotcom