Heirloom Gold and Diamond Ring Lost, Found, and Returned on St Pete Beach, Florida
Jose was down from Brooklyn, NY visiting a friend in Tampa and they went out to St. Pete Beach for some time in the sun and a swim in the gulf. While in the water they started tossing a football around and after a few minutes Jose dove to catch the ball and off came a heirloom ring that had been in the family for 25 years. He and his friend looked for a while with no luck and then along came a guy with a metal detector. He looked but could not find it either. He told Jose about the Ringfinders web site. Jose posted a notice that afternoon on the site and one of the SRARC members (Paul Hill) got the notification. As he was in Atlanta, he contacted Mike Miller and Mike put together a search team for the next morning. Ed Osmar, Rick Magyar, Mark Sillence, Jim and Gerri Adams, and Mike showed up at 9:00 am and went to work. Jose got held up in traffic and was not available to closely define the area until 9:30 am. At about 9:35 am Ed held his hand in the air and shouted I have it!!!!!!!! Jose couldn't believe it but soon had the ring in his hand and was all smiles. Thanks to all on the SRARC team for what you do so well.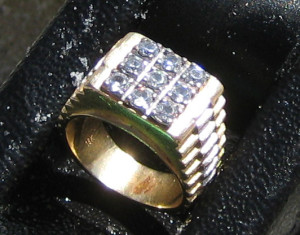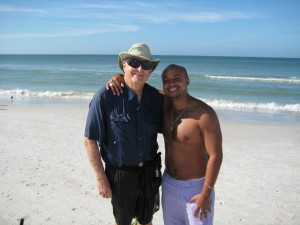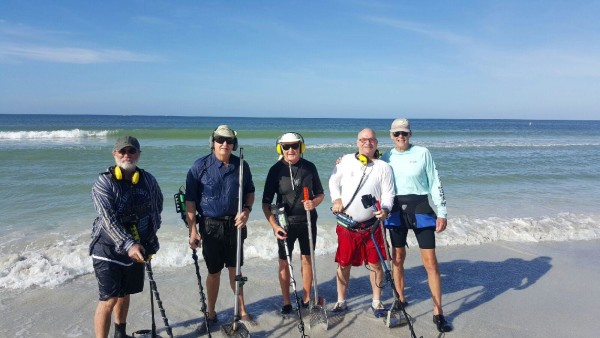 The Ring Finders Metal Detecting Service-Tampa Bay Area
Lost Something Important? We can HELP!
The Ring Finders Metal Detecting Service in the Tampa area  can help locate you lost engagement ring, wedding ring, favorite piece of jewelry, family heirloom, or other important personal item.
We can search virtually any location, some of the most common are parks, beaches, creeks, and even your own back yard. If you lost your RING or other precious item "Don't Wait-Call Now!"
www.theringfinders.com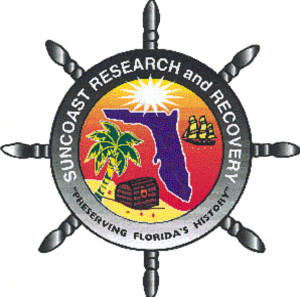 http://www.theringfinders.com/Suncoast.Research.Recovery.Club
Don't Wait…..Call now!