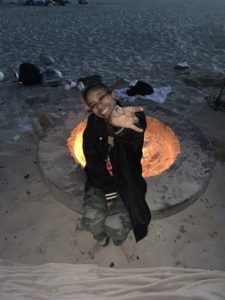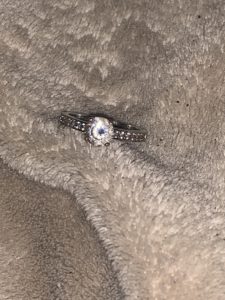 Call Surf City Ring Finder 714-944-0555
Gordon called me and said his fiancé  lost her engagement ring while having a bon fire at Huntington Beach. I arrived in about 20 minutes and they had circled a large area where her ring went flying when she was waving her arms.
It took me about 3 passes in the circled area with my detector and I had the ring in my scoop. Everyone was happy and satisfied with this metal detecting service from the ring finders.