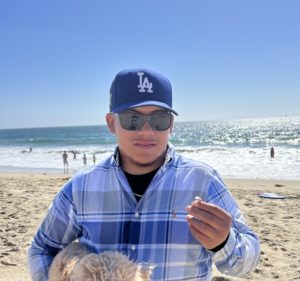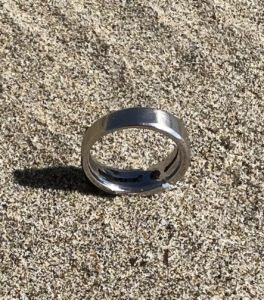 Call Now if you need help finding your jewelry lost at the beach, park or backyard .. Mobile metal detecting service .. Member of TheRingFinders metal detectorists directory… Stan .. 949-500-2136
***  Maggie called me asking if I could help her and her husband find a ring lost in the sand. They are here in SoCal visiting from Bakersfield, CA. Her husband, Tony had been digging in the sand and was sure the ring came off while playing in the sand. They verified the ring was lost in that are after checking their photos taken on Maggie's mobile phone.
I met them at the location where I was able to find the ring within minutes of starting the search. They were very appreciative to have the wedding ring recovered as they had a long drive back to Bakersfield, CA.
If you have any questions about how a metal detecting service work call now … 949-500-2136 … I will answer the phone and help you decide if I can help you … I WILL TRY ANYWHERE