Wedding Ring Lost while Body Surfing Quintana Beach Freeport, Texas
I was contact by Dallas a resident of Houston, Texas who was looking for someone to help him find his lost wedding ring…
Dallas reported he and his wife (Addie) were on vacation at Quintana Beach in Freeport, Texas when Dallas had the mis-fortune of losing his wedding ring in the Gulf of Mexico.
Dallas reported while at the beach with his wife, they ventured into the water to do a little body surfing…Dallas reported after catching a few waves he realized his wedding ring was gone.

Dallas said as he was not sure at what point his ring had come off his finger, but he felt pretty confident his ring was gone forever!

Dallas said Addie was doing a little research on the internet when she came upon a post by Houston Metal Detecting Services – The Ring Finders Houston, Texas…Addie said, it was a moment of hope!

Dallas and Attie, were able to provide some very specific land marks on the beach, which where the deciding factors in pursuing this recovery effort.

Based on the location and recovery details, I knew this would need to be a two-man effort minimal…I reached out to a good friend Carl Sedita again and laid out the details.

After looking over all of the details, we knew it would be a long-shot, but we decided to give it a try for Dallas and Addie…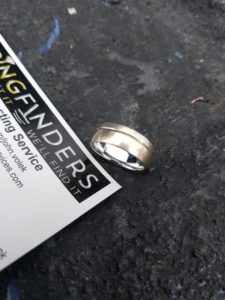 The Ring Finders Metal Detecting Service-Houston
Lost Something Important? We can HELP!
The Ring Finders Metal Detecting Service in Houston can locate you lost engagement ring, wedding ring, favorite piece of jewelry, family heirloom, or other important personal item.
We can search virtually any location, some of the most common are parks, beaches, creeks, and even your own back yard.
If you lost your RING or other precious item
"Don't Wait-Call Now!"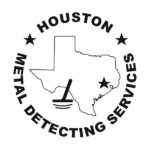 www.theringfinders.com/john.volek
                                                www.houstonmetaldetectingservices.com
                                         Don't wait… Call now!
                                         281-330-7758