Wedding Ring – Goes Airborne in The Heights – Houston, Texas by John Volek
Wedding Ring Accidentally tossed into the ruff while doing a little after dinner house cleaning…
I was contacted by Randy from the Height i n Houston regarding his wives lost wedding ring…Randy reported following an evening meal with his wife, he had rolled up the table cloth full of crumbs, and later took it outside to shake off the crumbs. Randy said, he was unaware that his wife had taken off her ring and had set it down on the table during that meal.
Randy said he and wife back tracked there steps and realized that the ring must have been carried outside in the table cloth and shaken out with food crumbs. Randy said, he began an intensive search in the ground cover of the rear patio of his home. Randy reported, he had shaken out the table cloth quite vigorously and believed the ring flew into the ground cover.
Randy set out by grid searching the area, but soon realized the task was daunting…the ground cover was thick and deep.
Randy reported, he did a little internet search and came across my name while searching "lost ring Houston"
Arrangements were made to meet with Randy the following day…you can see from Randy's Smile it was a good day!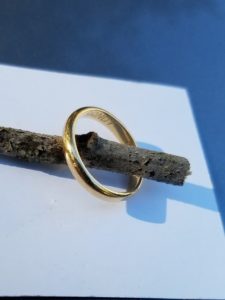 The Ring Finders Metal Detecting Service-Houston
Lost Something Important? We can HELP!
The Ring Finders Metal Detecting Service in Houston can locate you lost engagement ring, wedding ring, favorite piece of jewelry, family heirloom, or other important personal item.
We can search virtually any location, some of the most common are parks, beaches, creeks, and even your own back yard.
If you lost your RING or other precious item
"Don't Wait-Call Now!"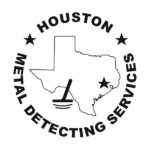 www.theringfinders.com/john.volek
                                                www.houstonmetaldetectingservices.com
                                         Don't wait… Call now!
                                         281-330-7758