Vancouver Ring Finder Chris Turner- Ring Recovery Specialist…Lost your ring?… Metal Detecting Service/Call ASAP  Anytime   778-838-3463
Yesterday late afternoon I received a call for help from a young man who had lost his wedding band at Spanish Banks Beach in Vancouver. He sounded very upset and really really wanted me to get out there as soon as possible to help find it. I understand what these items mean to people so I jumped in my car rescheduled another search and headed to Spanish Banks.
After asking all my typical questions it sounded like it could be a relatively quick search, I've been fooled many times by thinking that. When I arrived I met Chris who showed me a very small area where he believe the ring had fallen, a gathering up my gear and within a minute found his beautiful ring.
It's amazing how fast the sand can eat up a persons ring and make it near impossible to find a good medley text her and someone who knows how to use it.
This definitely made up for the last three outings where I spent over 14 hours looking for a platinum ring at Kits Beach with no luck. Unfortunately it was lost in the soft sand, but I gave it a good effort.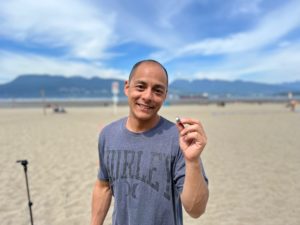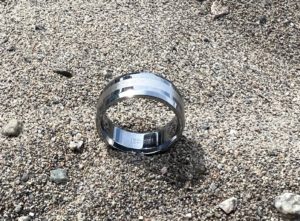 I was so relieved for this young man to see the ring in my scoop so quickly, sometimes it happens like that and I will take it when I get it. It was great to meet Chris and his wonderful family and to see that smile back where it belongs.
Vancouver Ring Finder Chris Turner- Ring Recovery Specialist…Lost your ring?… Metal Detecting Service/Call ASAP  Anytime   778-838-3463
I have the best job in the world, I love helping people more than anything I've ever done in my lifetime. I get to make people smile, I get to hear their stories of what their ring means to them, and I get to see how happy they are when I find it…