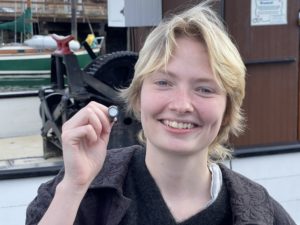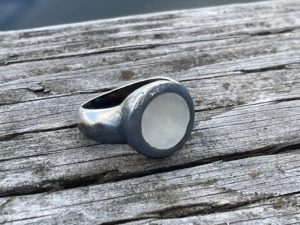 SeattleRingHunter Lost Item Recovery Specialist LAND & SCUBA Call ASAP 206-618-8194
Watch the SeattleRingHunter return a lost childhood memory back to her cherished owner Miss Allen
Like share and subscribe… 
October 2021 Allen reached out to me asking for help in recovering her lost sterling silver keep sake ring she received from her grandmother when she was very young. This ring yet simple in design holds a lost of memories and would mean a lot if she could get it back. She explained that a few days prior she had got up early, went down to a bakery for some local treats and then went over to the public dock. She sat down on the dock with her breakfast and prepared to enjoy a library book. Being that the baked goods were sticky she took several rings off of her fingers and placed them in her lap thinking that was not a good idea but proceeded in doing so. As she enjoyed her morning treats and reading her book the weather turned on her with our typical Pacific North West rain flurry. As she jumped up to move out of the rain she remembered her rings in her lap as she looked down and watched them fall to the dock around her feet. She sadly watched the ring she cherished the most do a few bounces and to her dismay on the last bounce it landed into the marina water below.
After a quick search online she found TheRingFinders.com where she found my offer of assistance for lost item recovery.
Watch the video to see as we bring a smile back to Allen's face as her cherished ring is reunited with her once again.
Be sure to like, share and subscribe to my videos. By sharing these videos on your social media it really helps get the word out about our amazing Ring Finders across the nation… 
If you lost an item of value reach out to me directly for a quick chat so I can formulate a recovery plan for you!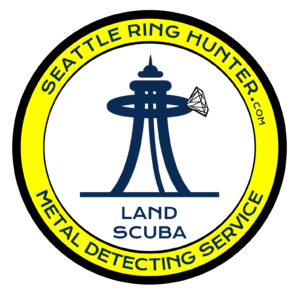 https://TheRingFinders.com/Jeff.Morgan/
http://www.SeattleRingHunter.com
CALL 206-618-8194
YouTube: #SeattleRingHunter