It was a busy day for Big Island Metal Detecting!
Two desperate callers rang within 10 minutes of each other requesting searches for their lost jewelry.
What started out as two recoveries ended with the discovery of a third ring!
Since all searches are time-sensitive, Sylvie searched one beach looking for the lost wedding ring – while Brent searched another beach with his friend for a lost earing.
During his search, Brent found a very large ring under the water with the inscription "Dario Loves Fallon" written on the outside.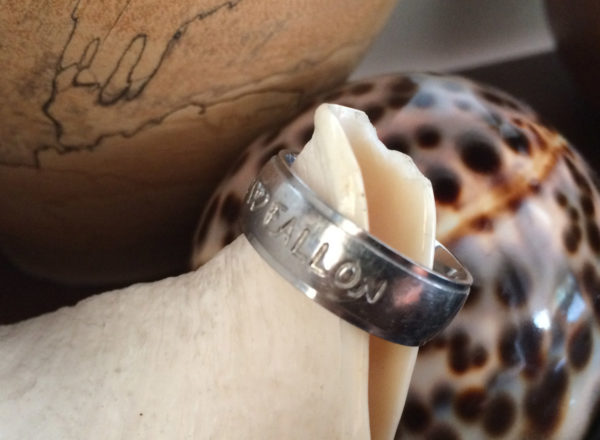 As the ring did not belong to either client, we went to work to track down the owner, a feat we thought would be nearly impossible, especially without a last name to search the World Wide Web!
A Google search turned up only one page that promised a little hope of identifying the owner. A Go Fund Me webpage had the matching names, "…Dario, Fallon's husband.." The Go Fund Me page was set up to request contributions because Fallon had a life-threatening medical emergency and required immediate surgery. Following the page links and using the new details, it was then possible to then find their Facebook pages – which indeed had photos of them on the Big Island of Hawaii a month earlier!
We were excited and emotional at the prospect of having found the owner – and if this was indeed them, then we knew that such fantastic news would be welcome news due to their current, grave situation. Rings can be so incredibly sentimental and in our experience, it can make such a huge difference to have a ring returned that was thought to be gone forever. We sent a message to them on Facebook and excitedly checked the next morning for a response.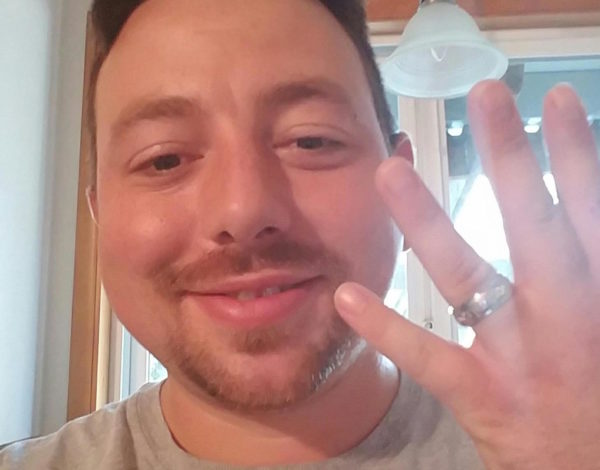 Dario Palavra replied, "I'm so shocked that you guys found my ring. We were just in Hawaii in August!.It is my wedding ring – my wife has a matching ring. I figured it was long gone. I thought I lost it in the deep water since I love to swim. I'm so happy that you guys found it – since we got back from Hawaii we been dealing with a lot of health problems with my wife – I almost lost her – she had less than 10% chance of living and now when you tell me you found our wedding ring, that is amazing. Once I get it back it is going to be glued to my finger!!!"
We express mailed the ring to Dario, and soon afterwards got a photo of him wearing the ring he thought he would never see again!
If you're interested further in this story – or would like to read about Fallon's Go-Fund-Me page, go to :
https://www.gofundme.com/GoTeamFallon
Big Island Metal Detecting