Brian Rudolph, Lost Item Recovery Specialist (Land, Water, Sand, Snow, Leaves, Cliffs, Houses & Vehicles) Will Find Your Lost Keepsake! Call ASAP (301) 466-8644!
Roland was so proud to purchase his first gold nugget pinky ring at a local jewelry shop. He put it on his finger and went home to cut his lawn. Sometime during his landscaping project, the gentleman realized that his newly purchased possession was no longer on his pinky. Roland panicked and began to search all over his yard to see if he could recover his lost gold nugget ring.
After minutes turned into hours, Roland realized that he was not able to reclaim his brand new piece of jewelry. He even acquired a metal detector to see if he could recover the ring with a rented machine, but even that idea ended up failing miserably.
The Baltimore resident eventually looked on the internet for additional help and that's when Roland found the elite international directory of metal detectorists called THE RING FINDERS. He called me on the phone and that's when I got all of the details regarding this particular ring search.
That evening, I drove to Randallstown, Maryland which is located in the suburbs outside of the city of Baltimore. When I arrived, Roland showed me around his single-family house property. There was a considerable amount of lawn for me to detect but I tried to logically think through the best order of attacking each section of grass.
The first area that I metal detected was the right side of the house. When there was no sign of the ring in that location, I headed for the front lawn and metal detected the grass that was parallel to the sidewalk. Still, nothing showed up on my machine indicating that I had possibly struck gold.
Next, I decided to skip the left side of the house and instead I took my gear to the rear of the property in order for me to inspect the area of lawn where Roland had first started the lawn mower. Even though my client thought that he had the ring on his pinky at the time that he began to cut the grass, I thought it would be best to check that section of the lawn just in case his recollection was innocently inaccurate.
Within a minute of me scanning over a small patch of grass just in front of the tool shed where Roland kept his lawn mower, I got a very promising signal on my metal detector, indicating that I might have hit a piece of gold jewelry. As it turned out, I did in fact find Roland's fantastic new gold nugget pinky ring! Apparently, it had slipped off of my client's finger during the pulling of the mower cord to start its engine!
I was so happy for the gentleman! Roland was extremely surprised that I was able to find his brand new piece of gold in less than 30 minutes since my time of arrival! He couldn't believe where the ring had ended up all along!
Before I left Roland's property, my client expressed his sincere appreciation for my professional expertise as well as my zeal in helping him recover his newly purchased gold prize! Earlier that evening when Roland had no success in finding his ring, the gentleman told me that he truly started thinking that he would never see his newly acquired special ring ever again… I'm so glad that in the end…The Ring Hero proved Roland's fears to be quite wrong!
SUBSCRIBE TO BRIAN'S YOUTUBE CHANNEL TO VIEW THIS SEARCH VIDEO!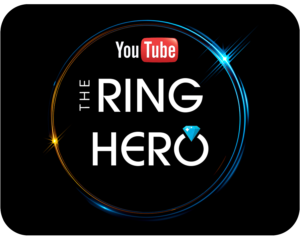 To receive a NOTIFICATION letting you know when the video is uploaded to YOUTUBE: go to YOUTUBE by CLICKING THE LINK BELOW or OPEN your YOUTUBE APP on your device, go to the SEARCH BAR, type: THE RING HERO, click SUBSCRIBE and lastly, CLICK ON THE "BELL" to receive NOTIFICATIONS when this latest search video is available to view! 
BRIAN'S YOUTUBE CHANNEL LINK: 
https://www.youtube.com/channel/UCmcn09QqWhHrj-7SGqlUBJQ
CALL BRIAN RUDOLPH WITH THE RING FINDERS AT (301) 466-8644!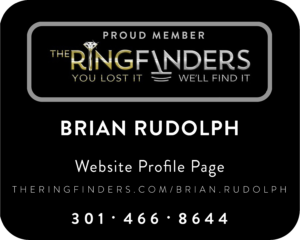 VISIT THE RING FINDER'S WEBSITE TO READ MORE OF BRIAN'S SUCCESSFUL SEARCH STORIES at:
TheRingFinders.com/Brian.Rudolph/
HE WILL RETURN TO YOU WHAT HAS BEEN LOST!
VISIT BRIAN'S BUSINESS WEBSITE FOR ADDITIONAL SERVICES, STORIES AND INFORMATION AT: www.MetalDetectingAdventures.net