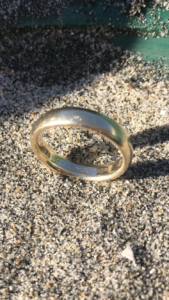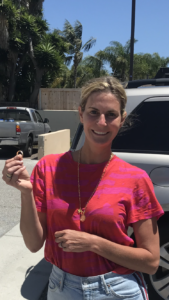 The S.D Ring Finders Metal Detector Service helped find a lost gold ring in the surf at La Jolla beach. OPEN NOW Call 760 889 2751
As easy as a wedding ring can be lost at the beach while boogie boarding in the surf,,It can also be easily found with a Metal Detector. I recently found this Gold wedding band at La Jolla shores beach during a minus Low tide around 5am.She was very gracious I could help find her husbands precious ring while they were vacationing here from Washington.
Please Note: Beaches and public area jobs are high priority…(time is critical) the sooner a metal detecting specialist can search for your lost item the better your chances of recovery.
Our goal here at The Ring Finders is to offer you a second chance to find what you thought was lost forever.