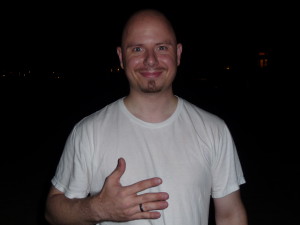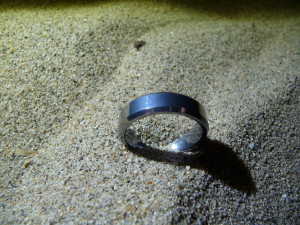 John called me Wednesday night explaining how he was playing volleyball, and lost his ring while going for a hit. He was still at the beach, and was willing to wait for me to come, so I gathered my gear, and was on my way. He met me and walked me over to the area of his lost ring. We talked about what had happened, what he was doing when the ring came off, and what direction the ring was most likely to have traveled. Having all of that information, it took about 5 minutes to find what had eluded John for hours. What a great opportunity to bring a smile back to John for his ride home.
If you lose your ring or other metal item of value, don't buy a metal detector or rent a metal detector, but call one of the members of this directory. Look at the different metal detecting Ring Finder blogs and read their success stories, then call them ASAP, and they will work hard for you to find what you thought might never be found again.
I search, Cabrillo Beach, Hermosa Beach, Huntington Beach, Long Beach, Malibu, Manhattan Beach, Newport Beach, Redondo Beach, Santa Monica, Seal Beach, Torrance Beach, Venice Beach, and all parks, yards, gardens, and ponds (to 5 foot depths) in Orange County and Los Angeles County.
One Response to "Tungsten Ring Lost at Playa Del Rey Beach, CA…Found."