Christina McCree – Ring Finder for North Alabama and surrounding areas…call or text ASAP, anytime 24/7…610-504-6135
On Sunday afternoon (November 21st, 2021), I received a call from Drew regarding his lost Tungsten wedding band.  Drew had just gotten married 8 days prior and was on his honeymoon at a lake house in Houston, Alabama.  Not used to wearing a ring, Drew was fidgeting with the wedding band and moved it over to his pinky finger.  He was throwing some acorns when the ring flew off his finger into the leaves next to the walkway leading down to the lake.  Drew spent a good amount of time looking through the leaves, but was unable to locate his ring.  Realizing that he would need a metal detector to find it, he went online to rent or buy one.  That's when Drew came across The Ring Finders, a metal detecting service that he didn't know existed.
When I received Drew's call, I was actually in the process of wrapping up a metal detecting hunt I was on with some friends.  I had a quick bite to eat and was on my way for the 1.5-hour trip out to Smith Lake in Houston, AL.  I met with Drew and his wife, Sidney, at the lake house.  They took me down to the area where Drew was tossing the acorns.  The walkway was fairly steep, so we were hoping that the ring didn't land further down the hill or in the water.
I began my search with my Minelab Equinox 800 at the spot they thought his ring had landed.  Within a matter of minutes, I had located Drew's missing Tungsten wedding band!  It was a quick search to find his ring; however, it was nearly impossible to locate it without the help of a metal detector.  I was wearing black detecting gloves and we couldn't see the black colored ring in my hand when I first picked it up with some leaves.
Drew and Sidney were actually leaving the lake house the following day heading home to Columbus, Mississippi.  If Drew's wedding band wasn't found that Sunday when he called me, then he'd have to make a trip back out to find it.  Thankfully, that wasn't necessary.  I give thanks to the Lord for another safe trip and successful ring recovery!  I look forward to the next adventure…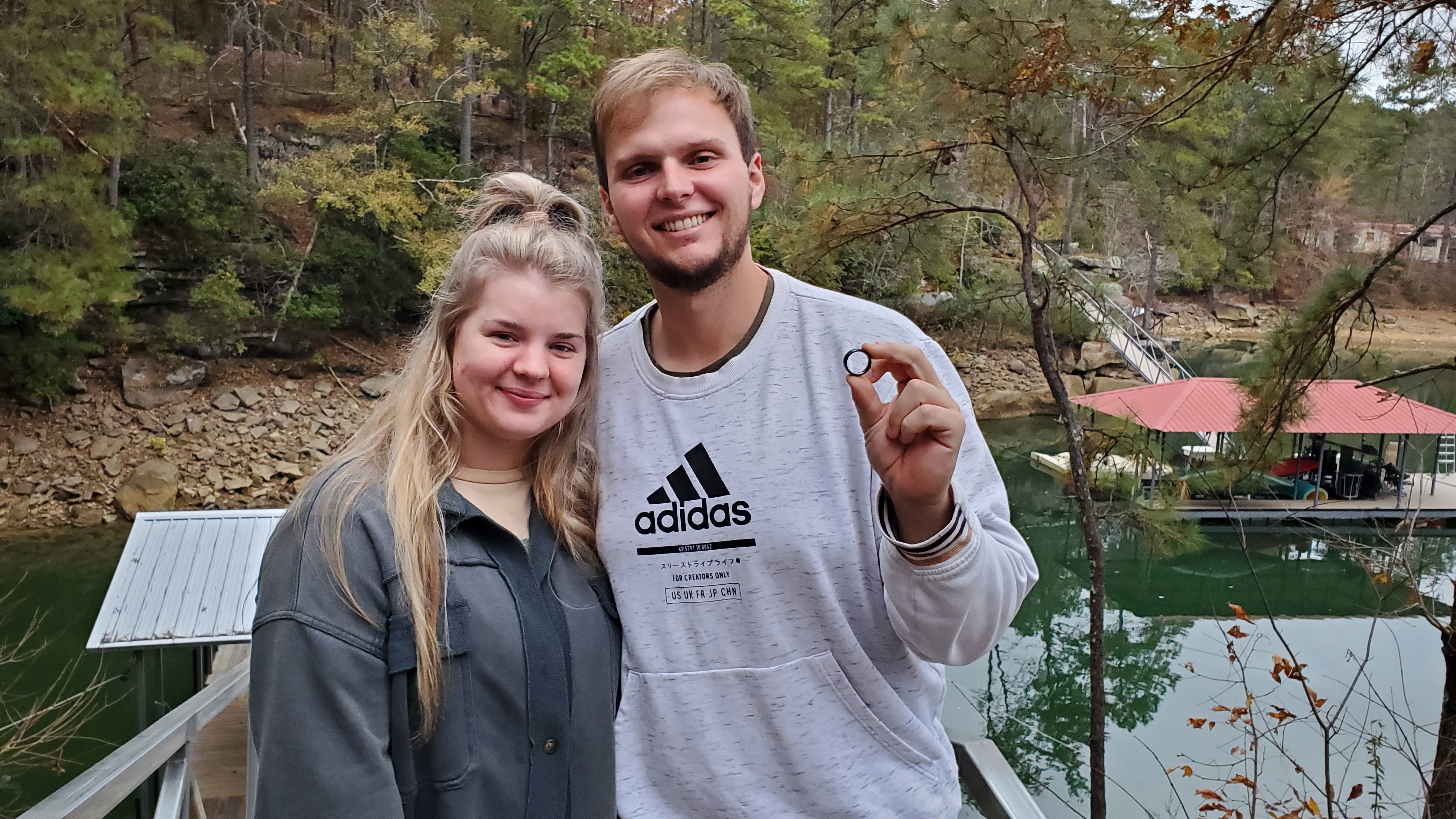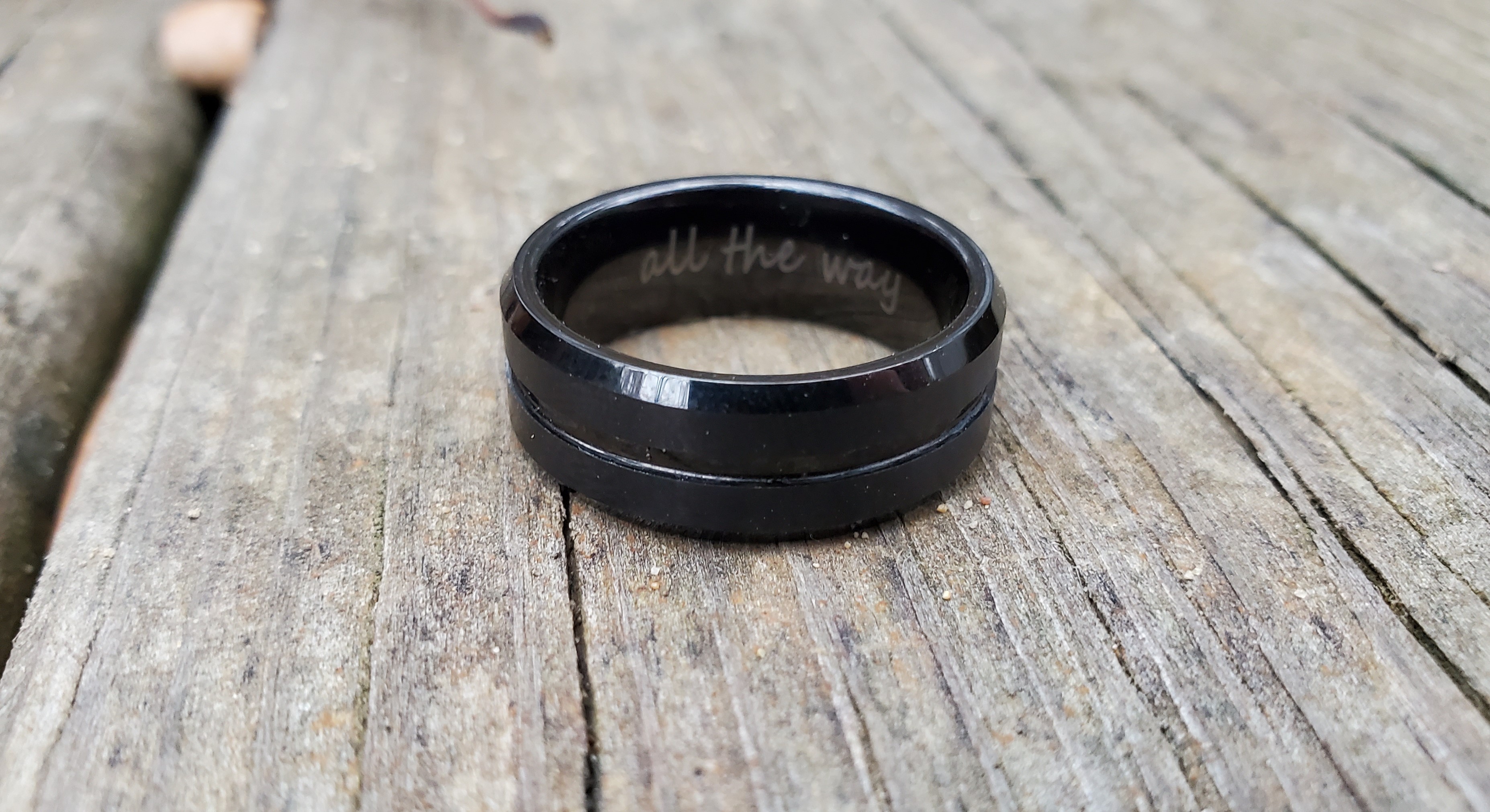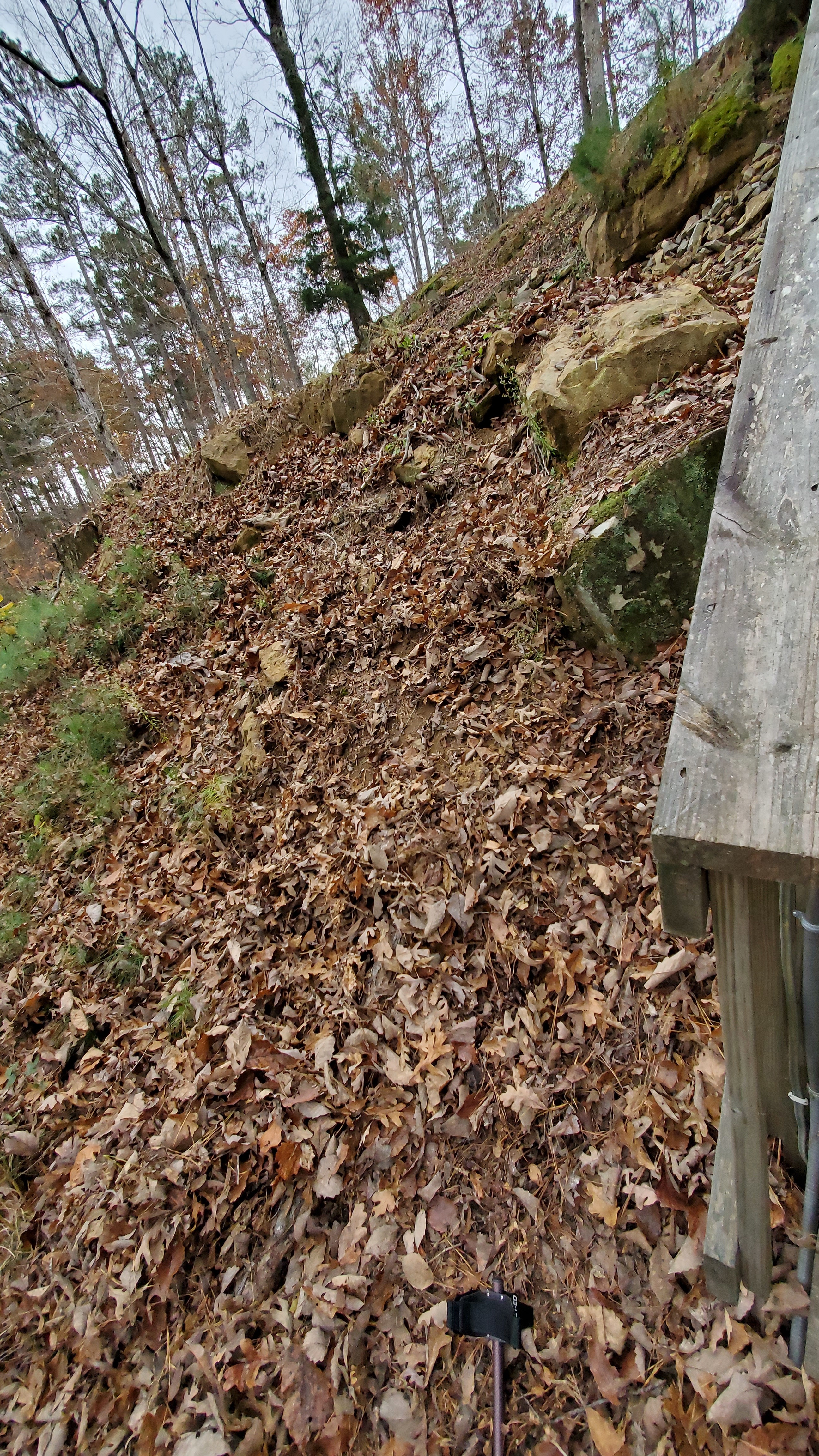 If you or someone you know has lost a ring, jewelry, or other metal item, please contact a member of The Ring Finders.