Christina McCree – Lost Item Recovery Specialist…Call or Text ASAP, Anytime 24/7…610-504-6135!
I received a call from my mother-in-law, Virginia, on Wednesday, January 27th, 2021.  Virginia is a florist at a local flower shop in Madison, Alabama.  She explained that her co-worker, Donna, lost one of her rings a few days prior.  Donna's been married almost 30 years, and this was her 14K yellow gold 10-year anniversary ring!  She was absolutely heartbroken that it was missing.  Donna normally wears it in the middle between two other rings, because it's very loose fitting.  She was rushing Monday morning when she was putting them on and thinks she might've accidently put the loose-fitting anniversary ring as the outer ring instead of the middle one.  She didn't notice it missing until she was headed home for the day and only felt 2 rings on her finger instead of 3.
Donna's ring had the potential to be lost in a couple of places.  Before she went to the flower shop, she cleaned a house.  Then when she got to the flower shop, she was in the main shop, basement, and 4 other suites.  As mentioned prior, Donna lost the ring on Monday and I wasn't aware of the loss until Wednesday.  I told them not to throw anything away, but unfortunately, some cardboard boxes that held silk flowers were already tossed out.  Further, the garbage truck had already came by and emptied out the dumpster.  We were hoping and praying that Donna's ring was somewhere in the suite Virginia worked and where the silks are stored.  I offered to conduct a search after work on Wednesday, but due to scheduling conflicts, it would have to wait until Saturday.
I drove out to Heritage Florist and Gifts on Saturday morning, January 30th, 2021.  Donna met me at Virginia's suite.  We walked a couple of feet in the main walkway of the suite.  I noticed that there were numerous shelves with flower baskets to search.  This was going to take a while, but I was planning to scan everything to rule out all possible areas her ring could be.  I also noticed how dark it was and knew I would need to grab my headlamp.  Donna was showing me what she was doing with the silk flowers.  I think I began telling her that loose fitting rings have the potential to stay on for long periods of time without falling off.  Just as I was mentioning that, Donna glanced down at the floor and off to the side by one of the shelves was her ring!!!  As with most recoveries, there was pure joy, excitement, and relief.  Donna gave me a big hug and thank you!  I'm always happy to help!
I still can't believe that her ring was just laying there on the floor all week.  It also could've been in one of the flower silks and was knocked loose and fell sometime during the week.  We'll probably never know for sure, but Donna has her beautiful anniversary ring back and that's all that matters!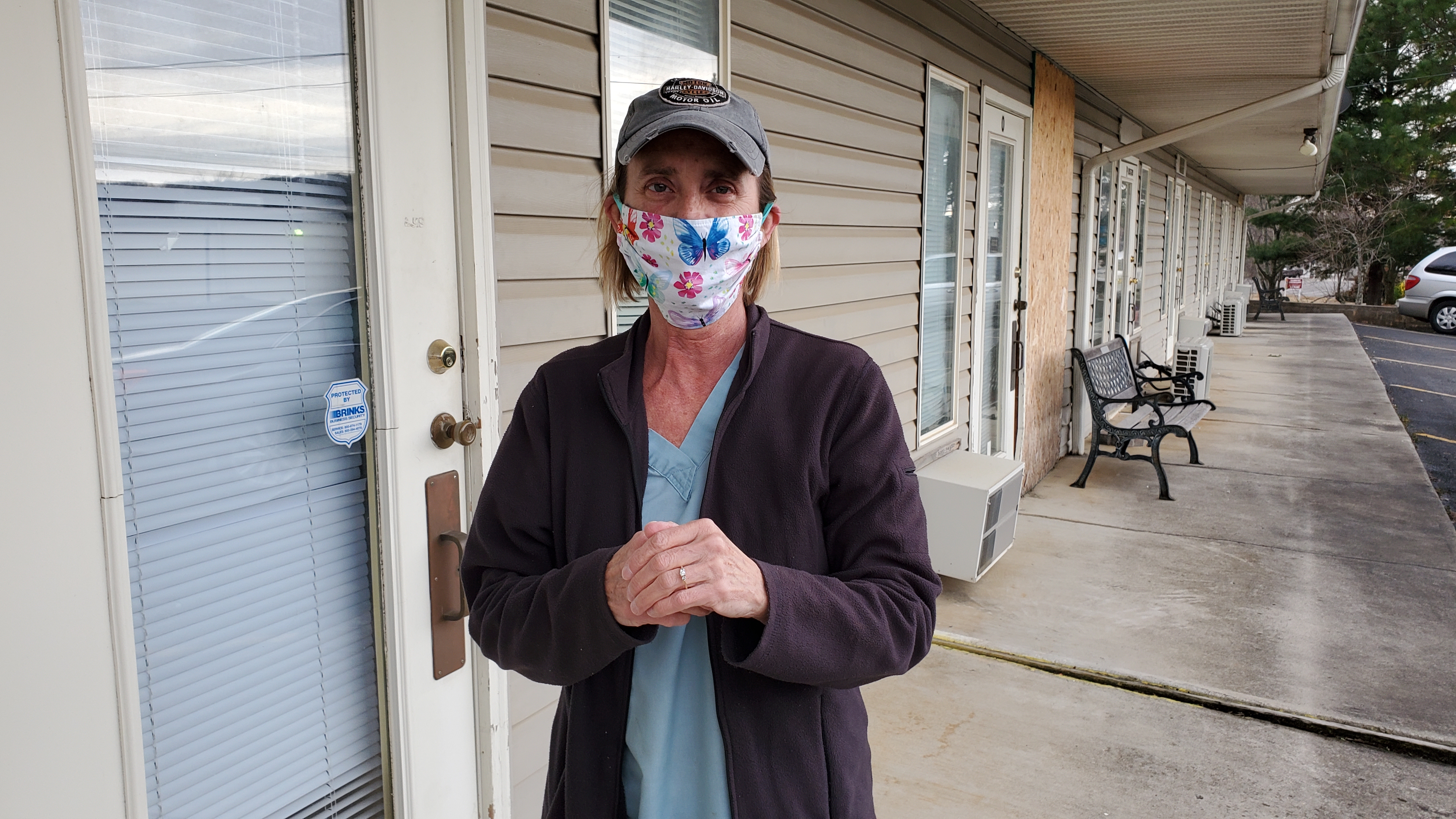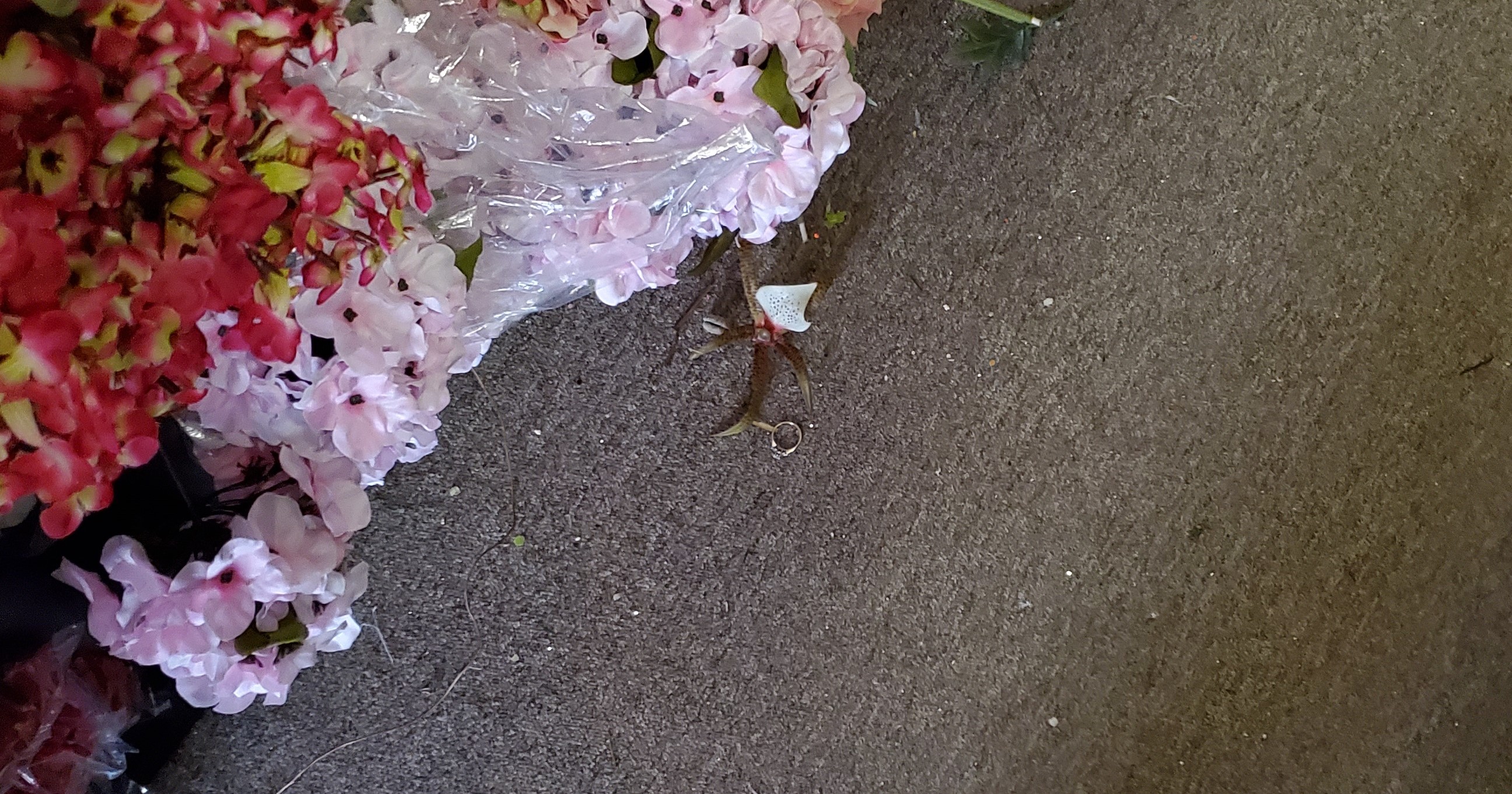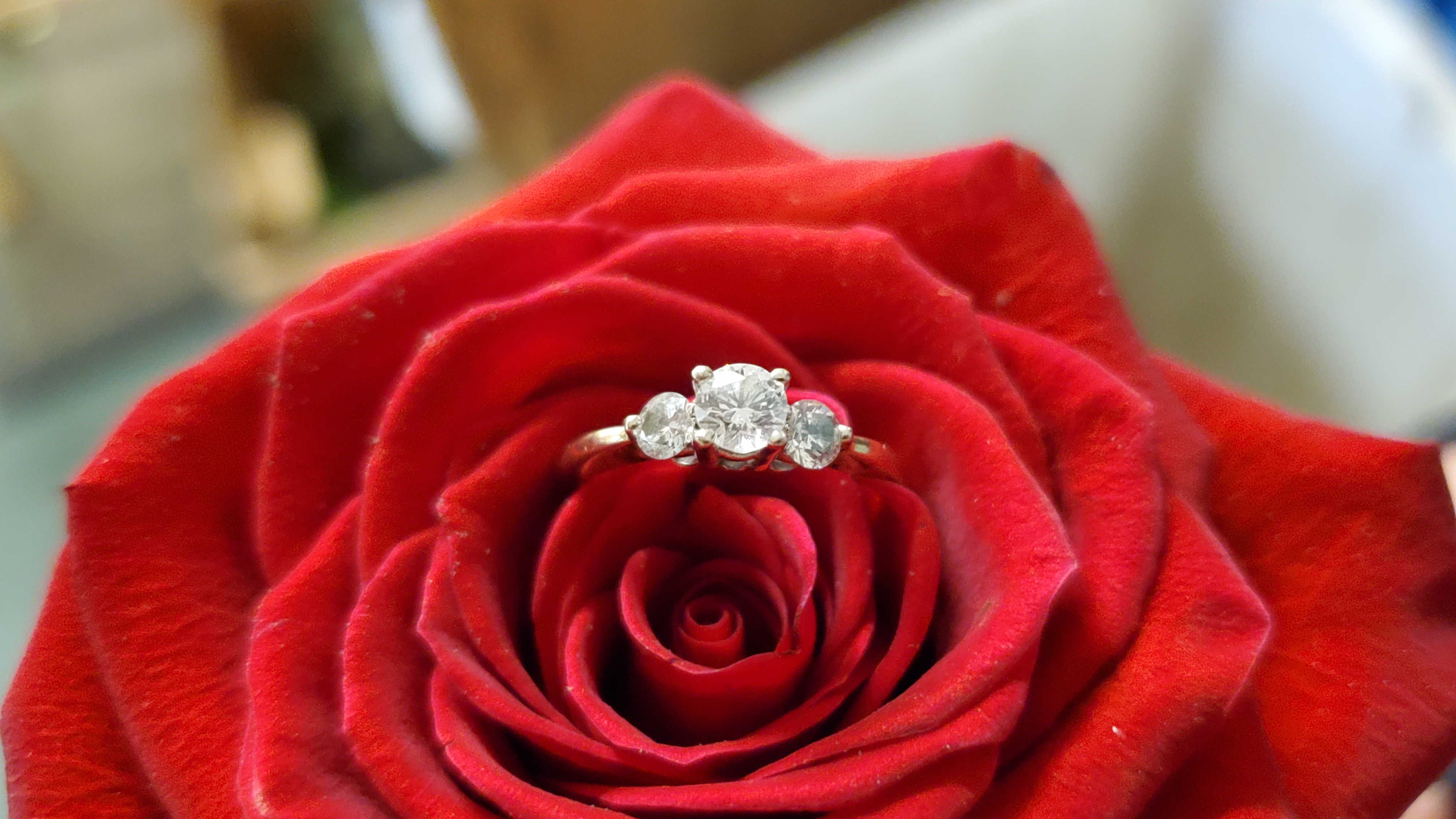 If you or someone you know has lost a ring, jewelry, or other metal item, please contact a member of The Ring Finders.