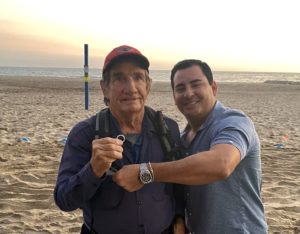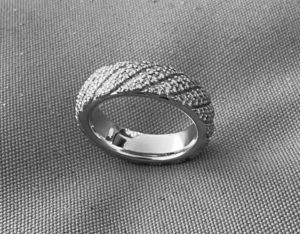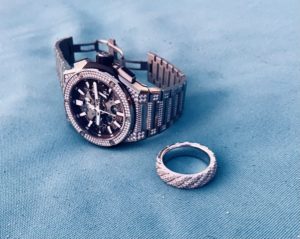 Mobile Metal Detecting Service .. Call Stan the Metal Detector Man .. 949-500-2136 .. 
*** Allen and his friends were at beach front home in Newport Beach, CA. 92660. He was wearing his gold diamond watch with a matching gold diamond ring. These were both very expensive and very sentimental as Allen had been given these to celebrate a special occasion.
Sometime in the late afternoon the white gold diamond ring came off his finger disappearing into the sand. He and his friends searched for it several frustrating hours,  disrupting the party. 
Allen found my contact information after a google search. He was very excited when he called me, asking if I could come right away. It was just four miles from my place but it was late afternoon and with the traffic it took me about a half hour.
I met him on the sand near the patio of the beachfront home. He said he had been shaking his friend's hand when the ring flew off his finger into the sand. There were beach chairs and longes on the sand. I did a preliminary scan of the sand before moving any of the beach furniture. "Boom" .. the beautiful gold diamond ring in my scoop.
Allen and everyone at the party was excited and relieved that the ring had been recovered. Allen wanted to show me the gold diamond watch that was part of a matching set that was custom made for him. We took a few minutes to do a photo-op. where he want me to take a pic of both the watch and ring. It was a very special search and I was happy to be available to help Allen.
If you lost your ring in the sand, Call  "Stan the Metal Detector Man" available now … Call or Text  .. 949-500-2136