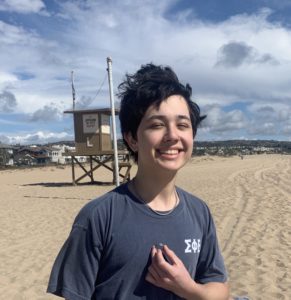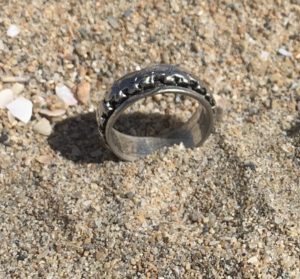 Call as soon as possible, especially if the loss occurred in a public area.
…. Ryan contacted me asking for help to find a ring that was lost in the sand at Newport Beach, CA. I was very close to the location so it was easy to meet him while he and his friend were still at the location.
When I got to the place where Ryan and his friend had set up their towels, he told me they had been tossing shells out towards the sand when his ring slipped off his finger disappearing into the sand. After two hours of searching he had lost hope of ever seeing it again.
These are the easy searches. Mainly because he felt the ring slip off and he knew the exact area of the loss. It's just a mater of turning on the detector and swinging it over the place where the ring was hiding in the sand. Usually the ring doesn't get deep enough that a metal detector can't find it. It still took a few minutes to find this missing ring because it wasn't straight ahead in the direction they had tossed the shells. The ring showed up almost 90 degrees to the right and only 8 feet from where he sat while tossing shells.
A very nice young guy and it was great to see his smile and sincere grateful attitude when I handed him his ring. Being able to help people find things that are sentimental to them, never gets old. Can't wait for my next call.
"I WILL TRY ANYWHERE" … available now 
Stan the Metal Detector Man  … 949-500-2136