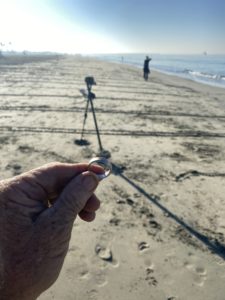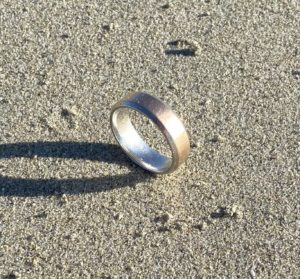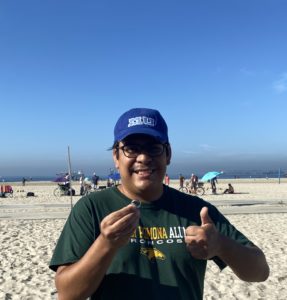 If you lost your ring in the ocean call  "Stan the Metal Detector Man" available now … Call or Text  .. 949-500-2136
*** Omar had been walking his dog at Rosie's Dog Beach in Long Beach, CA. He was in ankle beep water when his dog got excited as another dog got close to them. In the strugglers control his dog, his gold wedding ring came off his finger disappearing intel the surf. 
Four days after the loss Omar came across my contact information on TheRingFinders website. He was unable to meet me at the location but his screen shot of the larva was clear enough for me the do a search. I was able to do a two hour grid of the beach the next morning. The ring didn't show. 
When I reviewed the screen shot photo, I realized I had searched the wrong location. This wasn't the first time. It's always preferable to have the person meet me at the location. Many times it's not convenient for the person who lost the item to get free from other obligations.
When I returned to the correct area at the next morning's low tide, I was able to find the ring after about a half hour into my grid search. I sent Omar a text with a photo of his ring. He met me an hour later so we could get the ring back where it belongs. He was amazed and promised to get the ring resized.
"I WILL TRY ANYWHERE " Call Now, I can answer any questions about finding your lost valuable .. Stan .. 949-500-2136