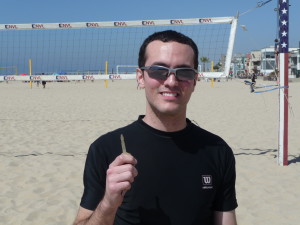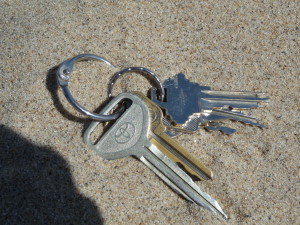 I received a call from Muhamed today wanting to know if I would be able to find his keys for him. He had lost them playing volleyball, and he and his friends had scoured the court for about half an hour looking for them. He told me that it was not real important if I was not in the general area, and that he could get copies made. I then mentioned that he felt it was important enough to call me, so I felt it was important enough to meet him at the beach. As soon as I got to the spot Muhamed showed me where he thought the keys might be, and it took me about three passes inside the boundaries of the court to find his keys. I was glad to have been able to help him avoid the hassle of getting new keys made, and also give him the assurance that someone else had not gotten hold of them.
If you lose your ring or other metal item of value, don't buy a metal detector or rent a metal detector, but call one of the members of this directory. Look at the different metal detecting Ring Finder blogs and read their success stories, then call them ASAP, and they will work hard for you to find what you thought might never be found again.
I search, Cabrillo Beach, Hermosa Beach, Huntington Beach, Long Beach, Malibu, Manhattan Beach, Newport Beach, Redondo Beach, Santa Monica, Seal Beach, Torrance Beach, Venice Beach, and all parks, yards, gardens, and ponds (to 5 foot depths) in Orange County and Los Angeles County.
One Response to "Keys Lost at Hermosa Beach, CA…Found"