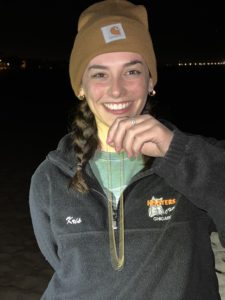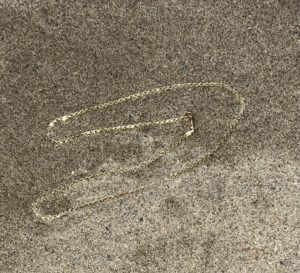 Do you need help finding something of value?
Stan The Metal Detector Man
Call or Text:  949-500-2136 
*** Kristina called asking for help finding a gold necklace lost in the sand at Newport Beach, CA. It was already dark when she contacted me, but that isn't a problem for me. I asked if she was available to meet me at the location within the next 20 minutes as I am very close to that beach. 
Kristina met me on the beach soon after we talked. I explained that it was important to do the search before the morning beach cleaning machines started their work. Not knowing what type of gold chain I was looking for I told her that some metal detectors can't detect gold chains especially if there isn't a pendant with it. 
We set up a grid search area and the gold necklace was found easily with my high frequency settings on my most reliable detector. ( the one I have set up for small gold stud earrings). Needless to say Kristina was totally elated and happy that this sentimental keepsake was not lost forever. It was a pleasure to meet her and help her find this necklace. I love being able to do this.
If you need information or help finding your lost valuable call now .. Stan the Metal Detector Man … 949-500-2136   …  I WILL TRY ANYWHERE