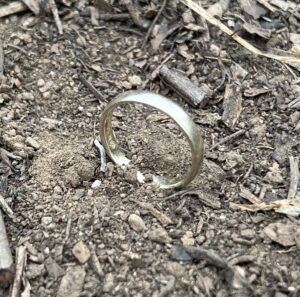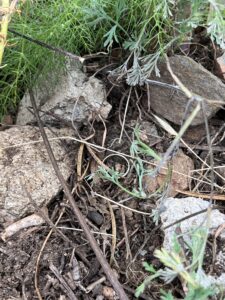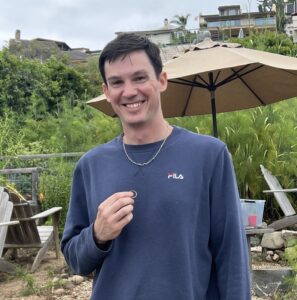 Andrew had been visiting Laguna Beach from San Francisco. He was helping his good friend plating seedlings and maintaining a large garden. Before return to the house Andrew realized that sometime during the gardening he lost his gold ring.
They spent several hours going over the area where they had been working. They even dug up the seedling plants to inspect the hole for the lost ring.. in an attempt to research if a metal detector could help locate the ring, Andrew found TheRingFinders website. He found my contact information, calling me to ask how the service works.
I drove to the Laguna Beach home that same day. We proceeded to get set up in the large garden on a hillside of the property. Grid searching the area was a bit time consuming because there were several metal targets that had to be investigated. I always search in all metal mode when doing ring recoveries. It's common that people aren't sure if the ring was gold or silver, they often say silver colored . There is quite a difference between the signals that gold and silver show on the newest models of metal detectors .. After doing a double/ triple grid, the ring showed up next to a large plant that had interfered with my ability to swing the detector coil on my first pass. 
I could feel that Andrew and his friend were beginning to lose hope as I was nearing the end of places to search. Then, Boom !! I spotted the ring after getting the perfect gold ring signal. I didn't say anything, just asked them to come over to look at something at the base of the plant.
Another great experience to witness the happiness and gratitude from Andrew and his friend who thought this was impossible to find such a small item in a huge garden. Also, Andrew now knows his ring is 14 k white gold marked inside band.