Vancouver Ring Finder Chris Turner- Ring Recovery Specialist…Lost your ring?… Metal Detecting Service/Call ASAP  Anytime   778-838-3463
I was told in Chinese culture a lost wedding ring before the person gets married is bad luck, but not if it's found! I was called out by a couple who lost a ring the night before, I met with them at the beach and they show me the approximate location it was lost. After asking my typical questions I began my search and within 10 minutes found a beautiful golden diamond ring. If in their culture a lost ring is bad luck then a found ring must be good luck… I was so happy to be able to find her ring for them and see the smiles on their face even though his wife was wearing a mask I could tell there was a big smile underneath that mask.
On a sidenote just minutes after I found a ring a metal detectors came walking on the beach in the same direction where I found the ring. Timing in life is everything, I'm so happy the timing worked out today!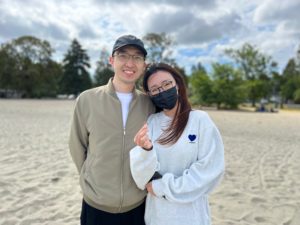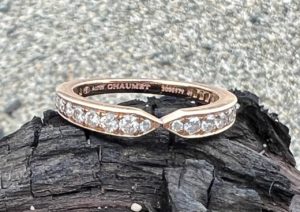 Vancouver Ring Finder Chris Turner- Ring Recovery Specialist…Lost your ring?… Metal Detecting Service/Call ASAP  Anytime   778-838-3463
I have the best job in the world, I love helping people more than anything I've ever done in my lifetime. I get to make people smile, I get to hear their stories of what their ring means to them, and I get to see how happy they are when I find it…