I got a call from a young man asking if I could help him find his lost wedding band. What I didn't know was he lost his wedding band 24 hours after he was married. When I arrived at his parents place he told me the story how he came to find out that his ring was gone at the end of the day. The thing was he didn't know exactly where the ring had fallen off his finger.
He said that he was playing ping pong in the back yard and was doing a few other things in the yard that day. It was a big yard and it took me 2 hours to do a cross grid search, with no luck. I asked if he had checked his car and he said he vacuumed and checked it inside out but no ring. It was looking like it would have to be in his parents house but for some reason I felt like I needed to check the car as in my experience rings have a way of finding hiding spots.
After 2 minutes of search the car and under the passengers seat I caught a glimpse of his ring in a little hiding spot for the seat motor.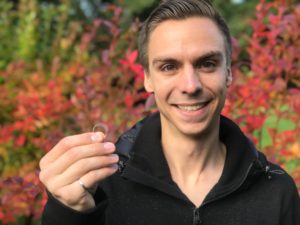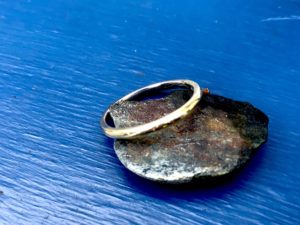 I believe if I didn't check the car it would have been there for a very long time…If I had started the car first it would have been a fast recovery!!
I love my job! If you've lost your ring please contact a member nearest your location on TheRingFinders.com
Watch video of the search…