Mrs. Volberg contacted me to discuss a ring she lost while walking her dog after a large snowstorm in Northampton, Massachusetts. The last memory of her lost ring was earlier that morning, just before she put on her gloves to go to Smith Farm Fields.
We began searching several places she stopped to let her dog off-leash. In one place, in particular, she remembers the dog getting startled due to a cross-country skier. She remembers removing her gloves during the commotion – glove removal is a common way to lose a ring in the snow. As we searched, a man stopped and asked what we were looking for with a metal detector. When we told him about the lost ring and the potential search areas, he revealed that he found a woman's 14k gold ring in the middle of the path last weekend! The location and time frame lined up perfectly. Mr. Baldwin not only found her ring in the snow, but he went a step further and verified ownership by requiring Mrs. Volberg to identify the engraving on the inside of the ring. However, she had a moment of doubt when she recalled no engraving inside the lost gold band. What are the chances that Mr. Baldwin picked up this lost ring and happened to be at Smith Farm Fields during the same day and time I was searching for Mrs. Volberg's lost ring! Thank you, Mr. Baldwin, for your honesty and caring personality!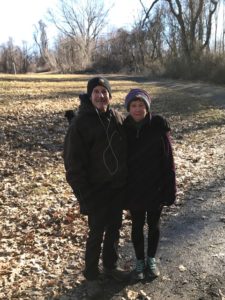 Mrs. Volberg & Mr. Baldwin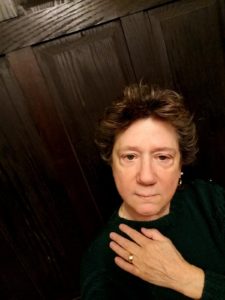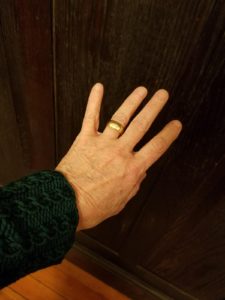 Lost a piece of jewelry in the snow while in a public place? Jewelry is commonly lost during snowstorms. Don't waste your time renting a metal detector, have a member of The Ring Finders find your lost ring or jewelry. I serve Hartford, Connecticut, surrounding areas, and even Massachusetts! If you lost a piece of jewelry, contact me now through www.metaldetectionkeithwille.com or call/text 860-917-8947.
Keith Wille's Media Mentions:
https://www.nytimes.com/2017/01/16/science/archaeology-metal-detectorists-pequot
http://www.newyorker.com/business/currency/the-lost-jewelry-hunters
http://www.wfsb.com//Clip/12684346/mans-missing-wedding-ring-found-at-waterford-beach#.V7693rpuG4k.email
http://www.theday.com/local/20160823/with-stroke-of-luck-waterford-resident-gets-his-ring-back
http://patch.com/connecticut/waterford/widower-embraces-man-after-finding-treasured-wedding-band-waterford-beach
http://www.thewesterlysun.com/home/9309240-154/surf-gives-back-ring-with-a-little-help.html#gallery-1