Brian Rudolph, Lost Item Recovery Specialist (Land, Water, Sand, Snow, Leaves, Cliffs, Houses & Vehicles) Will Find Your Lost Keepsake! Call ASAP (301) 466-8644!
Adam had just gotten married to Chelsea and sadly he lost his brand new black colored tungsten carbide wedding band while handling a freshly caught northern snakehead, also known as a "frankenfish", along a Bridgeville, Delaware riverbank.
The poor guy searched for hours trying to eyeball his very special keepsake, but unfortunately he was better at catching fish than recovering lost wedding bands in small tributaries.
At some point when Adam gave up the hunt, he went online and found the elite international directory of metal detectorists called THE RING FINDERS. His goal in mind was to hire a professional metal detectorist who could use his specialized equipment in water to recover his most priceless material possession.
I was so very happy to help Adam recover his lost wedding band. I drove out to Bridgeville, Delaware in the pouring rain to assist my client who waited by the riverbank from my arrival. Within a couple of minutes in the water, I had detected two very promising targets. The second one turned out to be the piece of metal that I had been searching for! I found it… the very ring that was placed on Adam's finger by his beloved bride Chelsea just a number of weeks earlier!
I was quite honored to help my client recover his lost ring, and furthermore, I was extremely impressed at viewing the fascinating photos of the scary looking frankenfish that Adam had caught earlier that afternoon!
SUBSCRIBE TO BRIAN'S YOUTUBE CHANNEL TO VIEW THIS SEARCH VIDEO!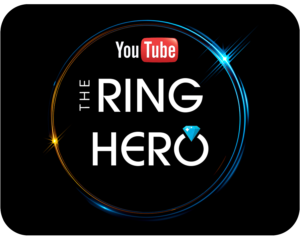 To receive a NOTIFICATION letting you know when the video is uploaded to YOUTUBE: go to YOUTUBE by CLICKING THE LINK BELOW or OPEN your YOUTUBE APP on your device, go to the SEARCH BAR, type: THE RING HERO, click SUBSCRIBE and lastly, CLICK ON THE "BELL" to receive NOTIFICATIONS when this latest search video is available to view! 
BRIAN'S YOUTUBE CHANNEL LINK: 
https://www.youtube.com/channel/UCmcn09QqWhHrj-7SGqlUBJQ
CALL BRIAN RUDOLPH WITH THE RING FINDERS AT (301) 466-8644!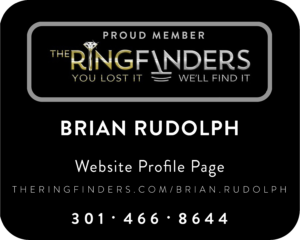 VISIT THE RING FINDER'S WEBSITE TO READ MORE OF BRIAN'S SUCCESSFUL SEARCH STORIES at:
TheRingFinders.com/Brian.Rudolph/
HE WILL RETURN TO YOU WHAT HAS BEEN LOST!
VISIT BRIAN'S BUSINESS WEBSITE FOR ADDITIONAL SERVICES, STORIES AND INFORMATION AT: www.MetalDetectingAdventures.net