Sentimental Ring Lost, Found and Returned on North Redington Beach
Laura and her family were down from Crystal River to enjoy some free time together and frolic in the warm gulf waters. She was out in the water about knee deep and getting ready to sit on her float. As she leaned back to sit, the float slipped away and as she threw her arms back to catch herself She felt her special Diamond ring fly off of her finger.
The whole family searched frantically but could not find the ring. One of the family members, Kathlyn, did a google search and soon found SRARC on The Ring Finders site. She called Mike Miller and they set an appointment for the next morning at 7:00 am. Mike, Stan Flack, Mark Sillence, Mike Shuler, and Ed Osmar showed up and went right to work in the area defined by Laura. After about 30 minutes Mike Shuler indicated he had the ring. As Mike walked up the beach toward Laura holding the ring out to her she burst out into tears of joy.
We were all excited for Laura as was her whole family. It was our pleasure to see the joyful smiles that broke out when the ring was returned. Nice work Mike!!!!!! This is Mike's first return with the SRARC team and I think he was just as happy as Laura. Congratulations Mike.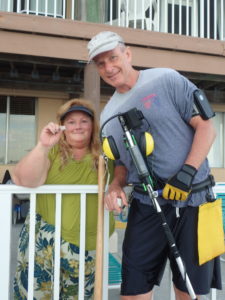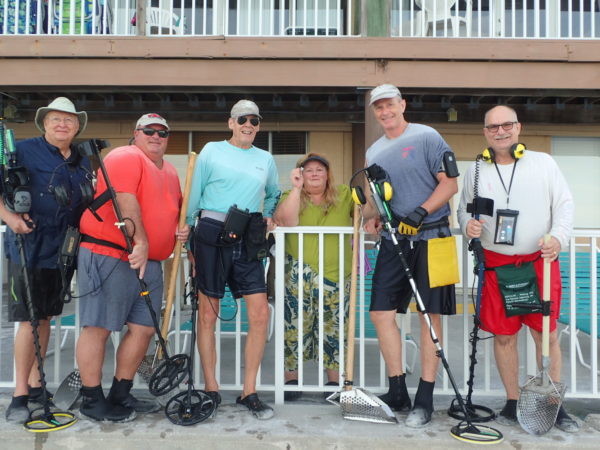 The SRARC Ring Finders Metal Detecting Service-Tampa Bay Area, Pinellas, County, Manatee County, and Sarasota County.
Lost Something Important? We can HELP, Our service is FREE!!!
Donations to the club are accepted.
The Ring Finders Metal Detecting Service in the Tampa Bay area can locate your lost engagement ring, wedding ring, favorite piece of jewelry, family heirloom, or other important personal item.
We will send a team of metal detector experts to search virtually any location, some of the most common are parks, beaches, creeks, and even your own back yard. If you lost your RING or other precious item "Don't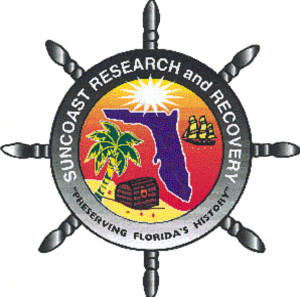 Wait-Call Now!"
Tom…727 415 7968
Mike…425 503 8419
Stan…727 421 9293
SRARC Web Site
The Suncoast Research and Recovery Club Ring Finders Recoveries