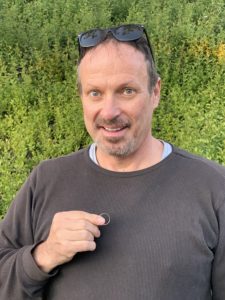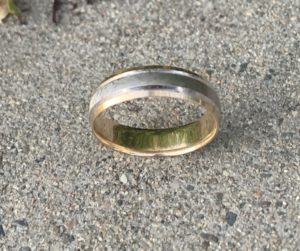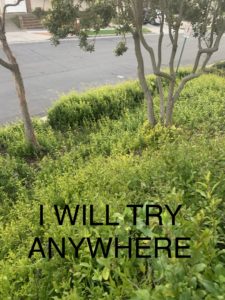 Jim was at a Newport Beach residence,  while in the backyard patio when he made a movement with his hand similar to throwing a frisbee. His gold ring went flying off his finger down the steep hillside into the thick landscaping.
This was the second time Jim had called me for help within a month. The first time he was able to locate a ring lost in the house after I gave him a handheld metal detector known as a pinpointer to use.
The loss occurred within a few miles of my base location, it did not take long to meet Jim. When I arrived at the location it was for this search it was a surprise to such a steep hillside with dense landscaping. It would have been easy to not even attempt to search this area. 
I often say "I Will Try Anywhere." This time I put a small 6" search coil on my metal detector beginning a grid search through the less dense foliage. Second stage of the search would require getting down on my hands and knees to use my pinpointer in areas the 6" coil cannot reach.
The ring was found at the base of a tree before I had to resort to crawling through bushes. Jim was standing very close to me when I located the ring. He looked at me with astonishment as I showed him the ring laying in shrubs next to the tree trunk.
Knowing that the ring was definitely in the general location, staying  positive and trusting in my equipment made this search successful. There were a couple large clumps of bushes that could have been impossible to search. 
It was a pleasure to help Jim.
"I WILL YRY ANYWHERE"
Call anytime Stan the Metal Detector Man .. 949-500-2136