Lost Platinum Wedding Ring Sugar Land, Texas (Recovered)
I received the following e-mail today after speaking with Dr. Shah last night regarding his lost wedding ring. Dr. Shah said he had lost his wedding ring the other day while playing soccer with several friends at a local park. Dr. Shan said he was playing goalie when he deflected a kick with his left hand and moments later discovered his wedding ring was missing. Dr. Shan said he and several of his friends spent time looking for his ring but were not able to locate it in the grass. We discussed trying to meet at the park today, but scheduling issue was not going to allow that to happen.
The plan was to use Google maps to pin point the location of the search area. I was familiar with the park having hunted it in the past to dial in new metal detectors and for general detector training. I was comfortable with the map plan, but I always like having the client on-site for a complete walk through.
Today's e-mail
Go west on New Territory past 99.  Soccer fields come on the left.  We were playing on the very last soccer field before the woods (in this shot, it looks like a blank field).
Once you get to the field, I am almost positive I lost my ring in this fashion.   I was playing goalie and standing in the middle of where the red circle is.   My friend was standing at the X and shot a hard left footed shot.  The ball curved to my left.  
I got my hands on it, but the speed of the shot bent my fingers back.  The ball deflected off the post to my left.   I shook my hands to get rid of the sting while going to my left to get the ball.  This is when I noticed I didn't have the ring on.
Depending on the trajectory of how I lost the ring, it could be anywhere within or slightly outside the red circled area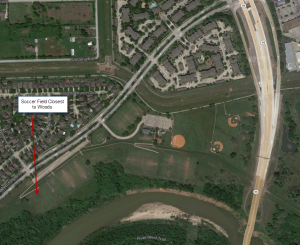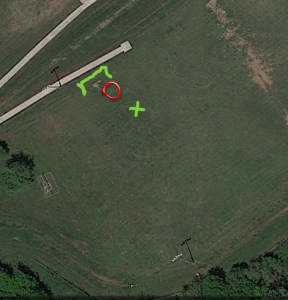 I made it out to the park early this morning and used the provided Google Map to establish my
search area. I started with a Grid search in front of the goal and within just a few minutes hit a solid signal.
Dr. Shah was very acurate with his information which resulted in a fast and successful recovery.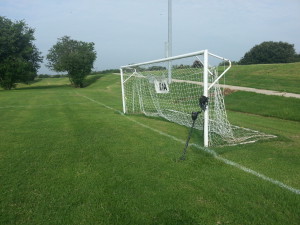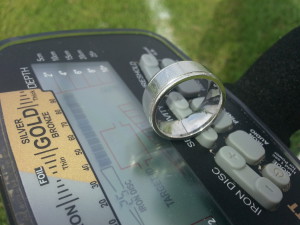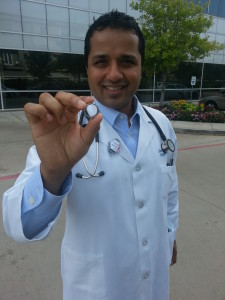 Dr. Shah with his recovered Ring.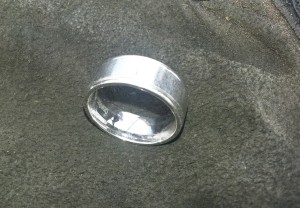 Equipment Used:
Garrett AT Gold
Minelab Pin Pin-Pointer
The Ring Finders Metal Detecting Service
We can search virtually any location, some of the most common places are parks, lakes, beaches and even your own front yard…If you lost your "Ring" or other precious item…We can find it!
We train regularly and use the best Metal Detecting Equipment available insuring the greatest possibility of finding your lost possessions.
www.theringfinders.com/john.volek
Don't wait… Call now!
John Volek
281-330-7758