Lost Wedding Ring Found and Returned on Madeira Beach, Florida
Garrett and his wife Kristin were spending the weekend on Madeira Beach with her two brothers and their families. They had all decided to do a special trip to the beach celebrating Kristin's niece's birthday. Saturday afternoon Garrett and his brothers in law were tossing a football in the water when his wedding ring came off his finger and he watched it drop in the water and disappear in the sand below. He and Kristin were married in March and now the ring is gone just 4 months later. Kristin's niece asked them if they were still married now that the ring was gone. They reassured her "yes we are still married".
Jonathan, Garrett's brother in law started a Google search to rent a metal detector and contacted Phil Myer of Myers of Myers Detector Depot. Phil told him to contact SRARC and they would come out and search for it. Jonathan contacted Tom Jones who was having lunch at the time with Joe Szemer on Treasure Island. After lunch the two headed up to Madeira Beach and met up with the family. After getting the details Joe and Tom started searching. The hunt went on for 45 minutes and neither hunter had found a single target, much less the ring. Tom started hunting a pattern up and down the beach moving closer to the water line each time thinking that the tide was going out and waist deep water at noon could be knee deep by 2:30. Finally a good target was heard and the ring appeared in Tom's scoop. The whole family ran over the see the ring, amazed that it could even be found.
Before saying goodbye, Tom gave them his normal newlywed speech.
"Remember this day for the rest of your married life. If a time comes when things get tough, remember back to this day and realize that nothing is impossible".
The SRARC Ring Finders Metal Detecting Service-Tampa Bay Area, Pinellas, County, Manatee County, and Sarasota County.
Lost Something Important? We can HELP, Our service is FREE!!!
Donations to the club are accepted.
The Ring Finders Metal Detecting Service in the Tampa Bay area can locate your lost engagement ring, wedding ring, favorite piece of jewelry, family heirloom, or other important personal item.
We will send a team of metal detector experts to search virtually any location, some of the most common are parks, beaches, creeks, and even your own back yard. If you lost your RING or other precious item "Don't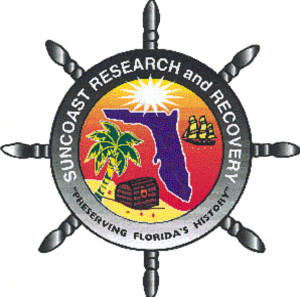 Wait-Call Now!"
Tom…727 415 7968
Mike…425 503 8419
Stan…727 421 9293
SRARC Web Site
The Suncoast Research and Recovery Club Ring Finders Recoveries