I received a call on Wednesday, June 5th from Frank stating that his wife lost her engagement ring and wedding band(which were permanently joined together) a few days before while doing yard work. He went on to say that they searched for hours on their hands and knees and even rented out a metal detector to search for it. All of this was to no avail. His wife then found me when doing a web search She told Frank about me and my service and asked him to give me a call to see if and when I could come out and "give it a try, although I don't have high hopes". Frank and I immediately made plans that very day to meet up and get to work! After all of 15 minutes of searching I found an old penny, a pull tab, and crumpled up piece of electrical wire and this………….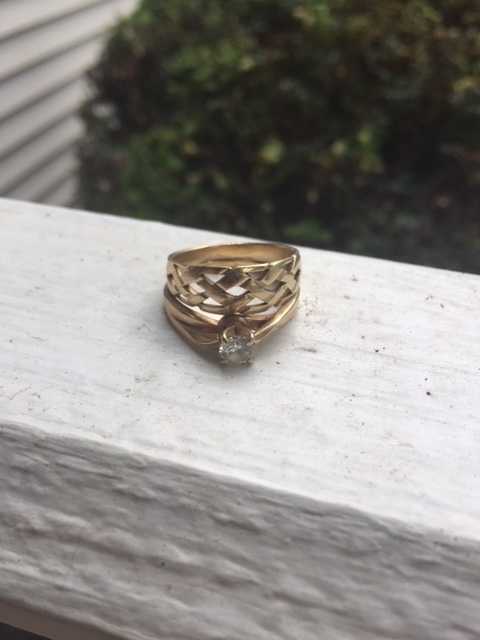 Yes, it didn't take long for me to get this ring back to Frank and eventually to his wife…….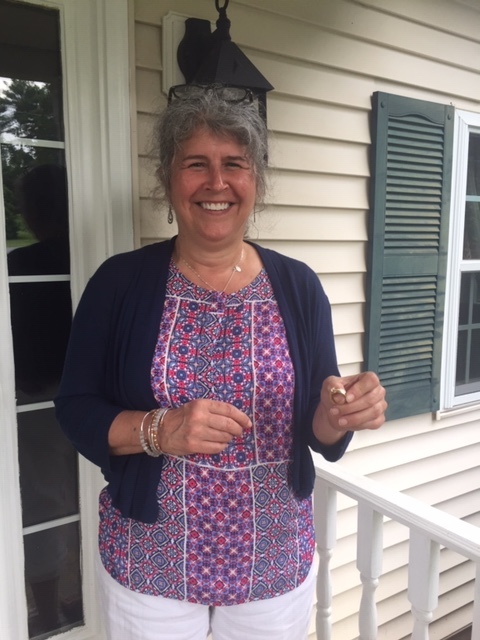 Luckily Frank and his wife did everything right to maximize the recovery of her ring(s). They didn't waste any time contacting me, they had a great recollection of just where they were in the areas of their yard which in turn made my jog a bit easier and they chose not to go to Craigslist to look for help, but rather a trustworthy, reputable site in theringfinders.com. It is very fulfilling to know the ring is back where it belongs and not lost in the ground or in a display case at a pawn shop.