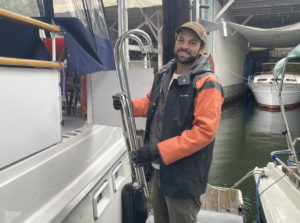 Recovering A Lost Boat Ladder Lake Union Seattle WA
SeattleRingHunter Lost Item Recovery Specialist LAND & SCUBA Call ASAP 206-618-8194
Watch the SeattleRingHunter recover a lost boat ladder from the bottom of Lake Union.
Like share and subscribe… 
September 2021 I received a call from Robert the owner operator of Boat Snake Yacht Maintenance. He explains his line of work is performing yacht maintenance to include every thing from wash downs to full vessel detailing. While he was recently serving one of his clients boats they took a wake surging the vessel and it knocked the gunnel ladder off the boat. Unfortunately it did not land on the marina deck but took a plunge and went straight to the bottom of the lake. He told me he had been searching on line to find an exact replacement but was having no success in finding what he needed. That is when he decided to seek out a diver for hire. He called one of the local marine guys and for what ever reason they provided a referral to call the SeattleRingHunter. 
Having experience in Lake Union I gladly agreed to help Rob. We set time to meet and the mission wast set. The morning of the recovery Rob was able to accommodate his schedule to meet me and show me first hand where the ladder had fallen into the lake. Having a first hand account identifying the drop zone made for a straight forward recovery plan.  After executing the recovery I was happy to hand the gunnel ladder over to him with smiles all around. We were both happy to have retrieved his clients ladder for the best all around solution. I applaud Rob the level of customer service he provided to his cline. It's nice to see a high level of care offered to those he services. If you are in the need for some yacht maintenance be sure to reach out to Robert for a quick chat and tell him the SeattleRingHunter said to say hi.
Watch the video to see the recovery of a lost gunnel ladder unfold first hand.
Be sure to like, share and subscribe to my videos. By sharing these videos on your social media it really helps get the word out about our amazing Ring Finders across the nation… 
If you lost an item of value reach out to me directly for a quick chat so I can formulate a recovery plan for you!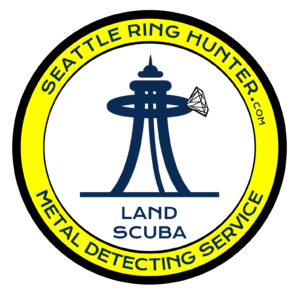 https://TheRingFinders.com/Jeff.Morgan/
http://www.SeattleRingHunter.com
CALL 206-618-8194
YouTube: #SeattleRingHunter