I was relaxing at home and thinking of hitting the hay when the phone rings just a few minutes before 10 pm. It was a young lady who sounded very upset and was wondering if I could help find her diamond wedding band.
After talking about the search she was brave enough to tell me that she got mad at her husband and tossed the ring into a grassy area by the college. Believe it or not that is a very common thing that people do…You never see many people on my videos talking about this because they don't want to be seen or talk about such a search, and most won't want their picture taken. I woke up quickly and grabbed my equipment and headed to Langara College where she was waiting.
I was greeted by a very sad young lady when I arrived and we talked about the search area, I had her throw my wedding band so I can see the general area and strength of the toss. I started my search and after a lot of questions and approximately 30 minutes and my second cross grid of the area I got a good signal and there between the grass blades was her diamond wedding band!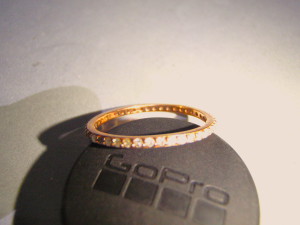 I was so happy to see that ring and I was able to surprise her as she did't see me find it…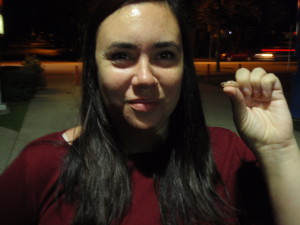 I hope she and her husband can patch things up and she can look back and smile about the night the ring went flying.   Thanks for watching! If you lost something and need it found call me ASAP   You can watch the video of the search below…