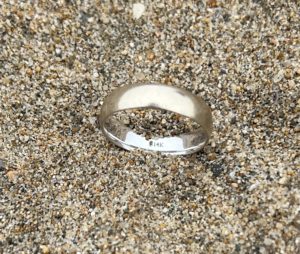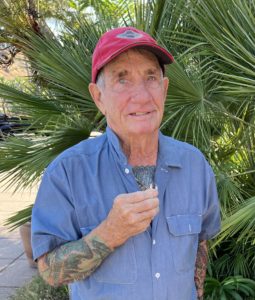 If you need a metal detector and  a experienced person to operate it  call or text … Stan the Metal Detector Man  .. 949-500-2136
*** Frankie called saying he believed his white gold wedding band might be near lifeguard tower 20 at Bolsa Chica State Beach.. He had only been in a small area close to the lifeguard tower. He was working and couldn't meet me. No problem this time, I did a  thorough search with no sign of his ring.
I called him just to let him know it wasn't there. That's when he apologized for giving me the wrong lifeguard tower number. When he told me  it was lifeguard tower 21 , I went there and found his gold ring 10 minutes into the search.
Frankie picked up his ring the next day after work.