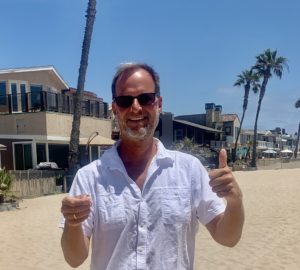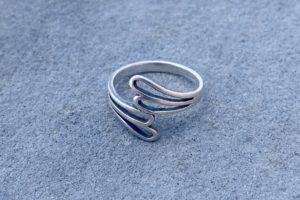 Stan the Metal Detector Man mobile metal detecting service available to help you now… 949-500-2135
****Mark walked up to me while I was detecting on the beach. Usually people want to ask questions like have you found anything good? or what is your best find? Mark asked me if I would have time to search for a ring that was lost about 10 days ago. I told him I'd rather search for a known lost piece of jewelry than wander around beach hoping to find something interesting.
After talking for a minute or so, he pointed across the beach at his beach front vacation rental. Mark said, his future daughter in law was in the sand hitting a volleyball when a hierloom ring went flying off her finger into the sand. They attempted to find it many times during her stay at Newport Beach, CA. Today she was returning to her home in Europe without her cherished ring.
After Mark pointed out the general location where the loss occurred, I began my search scan with my metal detector. Midway through my second grid line I got a high tone in my earphones which turned out to be the silver ring that had been hiding in the sand for 10 days.
Mark immediately called his son to report the find of his fiancé's ring. From what I was told, this had upset much of her visit here in California. Now, when she arrives back home, she will have the happy news that her ring is safe and will be delivered to her soon.
Don't wait, call as  soon possible. Stan the Metal Detector Man …    949-500-2136    ..  "I WILL TRY ANYWHERE "