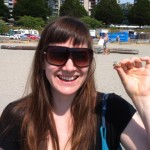 I received the call for help at 2:30 pm and we discussed the search, it was fireworks night and I knew I had to search for her ring ASAP.
She lost her Gold and Opal ring that was given to her by her Grandmother…She lost it when she went to high five her friend early in the morning at Sunset Beach…
With little hope of finding the ring they stumble across a Lifeguard the next day who gives them my number and a second chance.
Fireworks attract hundreds of  thousands of people and I knew I didn't get out there soon it would be hard to find parking.
I rushed out to the beach and met the young lady who showed me the area. I started my grid search and I was finding lots of junk and after maybe 10 minutes I got a loud signal and out of the sand popped out her beautiful gold and opal ring.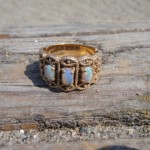 I love my job!
Lost something?
Call ASAP: Chris Turner 778-838-(Find)3463