Got a call in the middle of last week from a young lady by the name of Bianca who lost her silver pendent that was a gift from her sister. This young lady was also a member of the women's rugby team at UBC where just the other week I had help another member find her lost silver pendent.
We arranged to meet this Sunday and when I met Bianca she was able to put me in a small area where she knew the pennant fell into the grass. I set up my grid and in less then 2 minutes using my Whites Surfmaster PI pro I had found the silver pendent.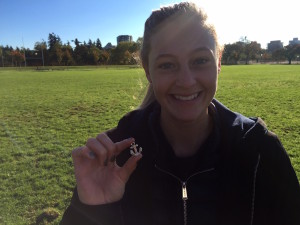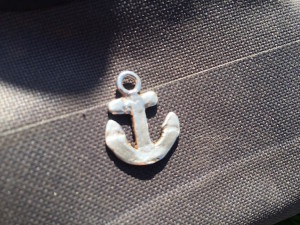 The pendent was a gift from her sister who gave it to her 2 years ago and Bianca never took it off…It was very special and when I found it she was very very happy! I never get tired of seeing peoples reactions to the discoveries of their lost items! I truly have the greatest job in the world! I get to make people Smile…
If you have lost something special and need it found call a member of The Ring Finders near you!
Video of the search below…