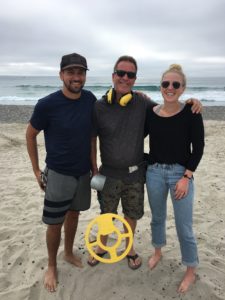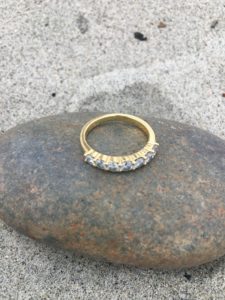 I recived a text about my ringfinder services,  with a little info;
I went surfing today at ponto and gave my ring to my  boyfriend before I went out.  After leaving, while having lunch we couldnt find it,  We knew it has to be in the sand at the beach.
After a quick phone call we both headed to the beach. 10/15 mins later we're on the beach.  I have them draw outline of loss area.  Alot of old fire pits here,  nail after nail then a few bottle caps and pull tabs. 20% of area done and and nice clear beep. There she is,   Beautifull gold and dimond rind.  Back where it belongs.
I LOVE THIS FEELING.