While escaping a moth attack, a resident of Longmeadow, MA broke her necklace and her heirloom 1 ct. diamond pendant went flying! The diamond pendant fell through the decking and landed in the crushed rocks below. Luckily it was a second-story deck and the lost diamond pendant didn't require an army-crawl search. The couple was devastated and purchase their own metal detector to make an attempt at finding the lost diamond. The small gold clasp was hardly enough metal to give a good signal for the average metal detector. Only the highest quality metal detection equipment is sensitive enough to find gold of this size. When deeply valued jewelry is lost, you have to try something! After their own metal detection effort and even a rock removal effort, the couple decided to call a member of The Ring Finders Metal Detection Service.
Through a quick Google search gentleman immediately found The Ring Finders website and my business website. We scheduled the search and a couple of weeks later I arrived in Longmeadow, MA to find the lost diamond pendant. After searching the area I came up with a couple of small pieces of tin foil, which gives off the same type of signal as the small clasp securing the lost diamond. I began to expand my search area after coming up empty-handed directly under the decking where the moth attack took place. Expanding the lost diamond search all the way to the house foundation proves to be a tough search as the large amounts of metal in the concrete foundation make the metal detector go crazy. Suddenly I heard a faint signal through all the noise created by the house foundation. Clearing away a few of the crushed rocks, I saw the shiny diamond peeking out from its hiding place. After a short celebration, we headed upstairs to surprise the owner of the lost diamond pendant! Another lost heirloom diamond found and reunited with its owner!
Lost a piece of jewelry in your yard? Even if it was lost decades ago, it's not too late to find it! Jewelry is commonly lost during our favorite summertime activities. Don't waste your time with a metal detector rental or purchase or with a local hobbyist, have a professional member of The Ring Finders find you lost ring or jewelry. I serve Connecticut, Massachusetts, Rhode Island, and short distances into other surrounding states. If you lost a piece of jewelry, contact me now through www.TheRingFinders.com or www.metaldetectionkeithwille.com or call me at 860-917-8947.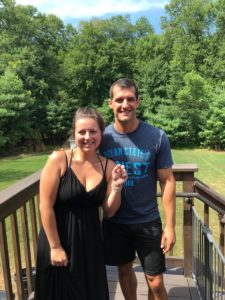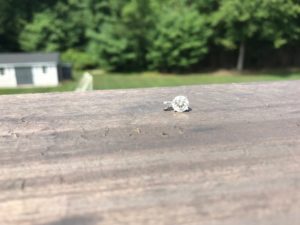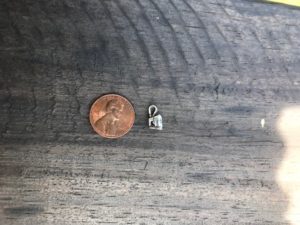 Keith Wille's Media Mentions:
https://www.nytimes.com/2017/01/16/science/archaeology-metal-detectorists-pequot.html?_r=1
http://www.newyorker.com/business/currency/the-lost-jewelry-hunters
http://www.wfsb.com//Clip/12684346/mans-missing-wedding-ring-found-at-waterford-beach#.V7693rpuG4k.email
http://www.theday.com/local/20160823/with-stroke-of-luck-waterford-resident-gets-his-ring-back
http://patch.com/connecticut/waterford/widower-embraces-man-after-finding-treasured-wedding-band-waterford-beach
http://www.thewesterlysun.com/home/9309240-154/surf-gives-back-ring-with-a-little-help.html#gallery-1