I was recently contacted by a long time friend and fellow coworker from many years ago. He stated that during casual conversation he discovered that one of his coworkers (and mine from many years ago as well) lost a diamond and gold pendant while doing yard work a week or so prior. We immediately made plans to search for it the next morning.
I met with my friend Scott and my previous coworker Ying at her home and after some reacquainting and reminiscing,  I began searching for the pendant. Ying informed me exactly where she was in her yard when she felt the piece of jewelry was lost. She went on to say that it was about a week prior when the incident happened and since then she purchased a metal detector to attempt to recover it herself. Unfortunately she was unsuccessful. I informed her that many people who contact me looking for lost rings and other jewelry do that same thing. There is a learning curve that comes with detecting, not to mention that not all metal detectors are created equal. I then got to work and after about 20 minutes SUCCESS!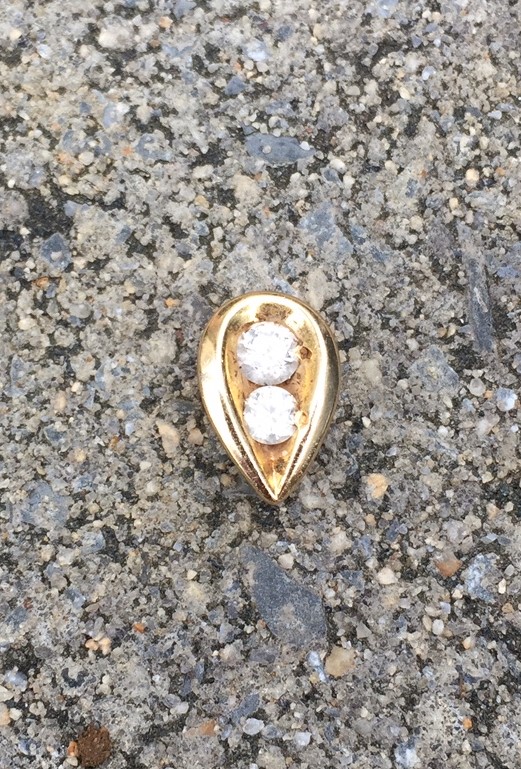 Ying was beside herself when I pulled the pendant from her lawn. It was a great morning! Not only did I get to catch up with my friend, but I was able to return a piece of jewelry to a coworker from years ago and bring joy to her at the same time!