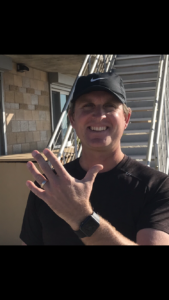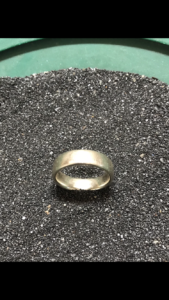 TheRingFinders metal detector service helped find a lost Gold wedding band buried in the sand nearly 1 week later at Cardiff reef beach in San Diego.CALL NOW 760 889 2751
I received a call from Brandon who lost his wedding ring in Cardiff Ca and was wondering if I could help search for it?
He asked about my costs or fees ??$$ So I explained that I work on a reward basis which is entirely up to you & what you can afford:)
Then we met the next morning before the 1st northern storm arrived and spent over an hour covering many possible areas where it may of disappeared just before the hail began pounding us!!! Last minute thought while both giving up,We asked the lifeguard on duty if any lost rings where reported and no luck there,The both of us had to bolt before the lightning could strike and drove off⛈
– Over the next couple days I honestly had trouble sleeping from this call and many other hunts cause I did not feel 100% confident leaving this beach with out the proper Detector forensic scanning that was needed to be conducted,There was good evidence dug up like crusty deep nickels and long lost jewelry.
So I went back that Saturday swinging  thoroughly on a roughly hockey arena sized courtyard at Cardiff reef beach,,,Then after nearly another hour I popped this lost precious ring only steps from where I left off days before! Great lessons learned as always!
"It's a game of inches" "It's all about timing"" If your an inch off,your a mile away" "Gold is where you find it" "Keep digging Watson." 🤫
"YOU HAVE TO EARN IT TO KNOW THAT!" Curtis Cox 760 889 2751 AKA RINGKILLER