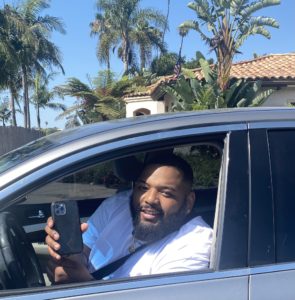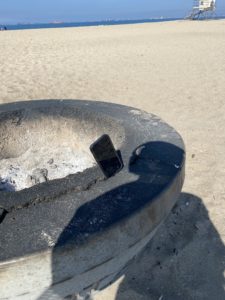 Mobile Metal Detecting Service .. Call Stan the Metal Detector Man .. 949-500-2136
*** After doing a ring recovery for Justin at Bolsa Chica State Beach, I took a little time to detect around the Firepits before driving home. After about a half hour,  I found a new Iphone that was in the sand next to a firepit. The battery needed charging. 
Returning home I was able to put a quick charge on the phone. It was locked but I did intercept a message. It said, "This is a lost cellphone please call this phone number XXX-XXX-XXXX"
I guess this is a function of find apple iPhone " Find My Phone"..  I contacted the owner using my phone to call him. He sent a friend to pick up the phone later that afternoon. I found out the phone had been lost four days at that location on the beach. 
Last time I found the owner of a locked Iphone. I was able to get past the locked feature by asking Siri to call mom. The phone called the owners mother.