Brian Rudolph, Lost Item Recovery Specialist (Land, Water, Sand, Snow, Leaves, Cliffs, Houses & Vehicles) Will Find Your Lost Utility or Keepsake! Call ASAP (301) 466-8644!
Anita borrowed a metal detector from her neighbor in order to find her water shut-off valve cover somewhere on her front lawn. She spent over 6 hours searching for the 6-inch disc shaped piece of metal but all of her efforts led to no avail. Eventually Anita gave up and she sought a new answer; that solution turned out to be calling my company: METAL DETECTING ADVENTURES INC.
When I arrived at Anita's residence, she was quite happy with my service. Within no time, using the finest equipment on the market, I located Anita's water shut-off valve cover. She was extremely happy that she contacted me and that the project was finally completed with my help!
If you need any help finding your water shut-off valve cover, please reach out to METAL DETECTING ADVENTURES INC if you are located in the Maryland, Virginia, Washington DC, Delaware, Pennsylvania and West Virginia area. If not, feel free to reach out to THE RING FINDERS directory to find a qualified metal detectorist near you!
SUBSCRIBE TO BRIAN'S YOUTUBE CHANNEL TO VIEW SEARCH VIDEOS!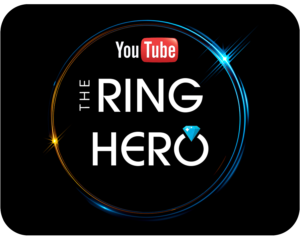 To receive a NOTIFICATION letting you know when a video is uploaded to YOUTUBE: go to YOUTUBE by CLICKING THE LINK BELOW or OPEN your YOUTUBE APP on your device, go to the SEARCH BAR, type: THE RING HERO, click SUBSCRIBE and lastly, CLICK ON THE "BELL" to receive NOTIFICATIONS when this latest search video is available to view! 
BRIAN'S YOUTUBE CHANNEL LINK: 
https://www.youtube.com/channel/UCmcn09QqWhHrj-7SGqlUBJQ
CALL BRIAN RUDOLPH WITH THE RING FINDERS AT (301) 466-8644!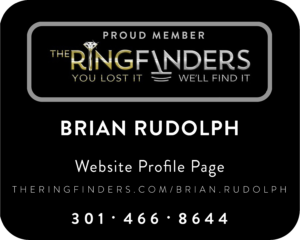 VISIT THE RING FINDER'S WEBSITE TO READ MORE OF BRIAN'S SUCCESSFUL SEARCH STORIES at:
TheRingFinders.com/Brian.Rudolph/
HE WILL RETURN TO YOU WHAT HAS BEEN LOST!
VISIT BRIAN'S BUSINESS WEBSITE FOR ADDITIONAL SERVICES, STORIES AND INFORMATION AT: www.MetalDetectingAdventures.net