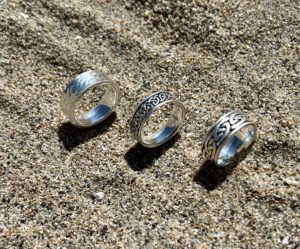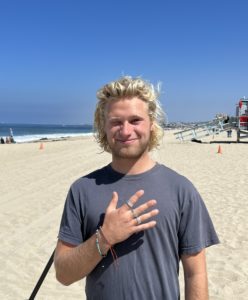 Mobile Metal Detecting Service available to help you now … Call Or Text Stan .. 949-500-2136
*** Carlos put 3 silver rings on the beach towel,while he went into the ocean. When he returned he picked up his towel and returned to his house. It was there at home he realized that his ring must be back at the beach in the sand. 
He called me the next morning and we met at the location. He showed me exactly where had been . I moved a bit to the north to get a few practice swings in. Good thing I did the move outside the place he marked on the sand. All three silver rings were found on my first grid line. 
Carlos was excited to get his rings recovered and he knew that we were lucky to have avoided the beach cleaning machines. He was glad that he did a internet search for metal detecting service.