A custom gold ring was knocked off of a table and lost in the sand. Glenn realized the ring was lost while leaving so he returned to the remote part of East Beach and combed the sand on his hands and knees – no luck. He debated a metal detector rental to try and find the lost ring but he ultimately decided to schedule a professional search. In less than 5 minutes after beginning the search for Glenn's lost ring, I found it and he was reunited with a very sentimental possession! As always, it was a pleasure to help Glenn find his lost ring!
Glenn's Testimonial:
"I want to thank Keith Wille for helping me find my ring yesterday after I lost it in the sand on Sunday. He's got the metal detector mastered!!!"
Lost your ring at the beach? Don't waste your time with borrowing or renting a metal detector, have a professional member of The Ring Finders find your lost ring or jewelry. Serving Connecticut, Massachusetts, Rhode Island and short distances into other surrounding states, if you have a lost ring or other lost jewelry, contact me now through www.TheRingFinders.com or www.metaldetectionkeithwille.com or call me at 860-917-8947.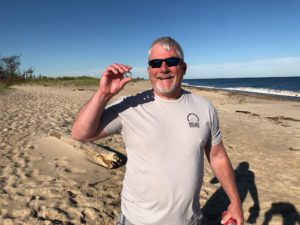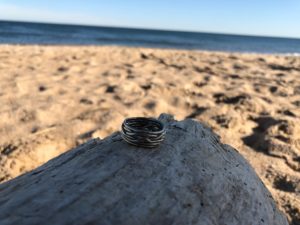 Keith Wille's Media Mentions:
https://www.nytimes.com/2017/01/16/science/archaeology-metal-detectorists-pequot.html?_r=1
http://www.newyorker.com/business/currency/the-lost-jewelry-hunters
http://www.wfsb.com//Clip/12684346/mans-missing-wedding-ring-found-at-waterford-beach#.V7693rpuG4k.email
http://www.theday.com/local/20160823/with-stroke-of-luck-waterford-resident-gets-his-ring-back
http://patch.com/connecticut/waterford/widower-embraces-man-after-finding-treasured-wedding-band-waterford-beach
http://www.thewesterlysun.com/home/9309240-154/surf-gives-back-ring-with-a-little-help.html#gallery-1