Yesterday I received a call from a young lady who lost her diamond engagement ring in the Coquitlam River. I listen to her story and we decided to meet the next morning to search for her lost ring.
Unfortunately the young lady wasn't able to meet and show me the area because she had to work…her husband was there to show me where the ring was lost.
I invited my nephew to come and assist me on the search and he was excited to help…You will see him finding rings soon cause he is very good with his detector.
It wasn't a very big River and it didn't look like the current was going that fast but Joshua stepped in and lost his footing and went into the water. He was ok but his phone got wet…We moved up stream a bit and entered where the water was slower moving.
I knew by looking that it was going to be a tough search, I asked Joshua to show me the area and it happened to be where the current was moving the fastest and the rocks where all shapes and sizes.
I took 3 detectors with me and the one I went with was the Garrett AT Gold with the 4 inch coil the size of a hockey puck. Thankful I just purchase this detector a few days ago and it would be the hero as the small loop was the only chance we had to find the ring.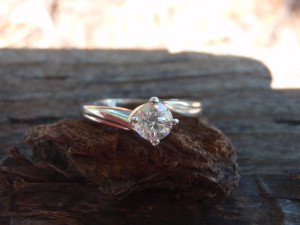 I couldn't believe it myself when I got a good solid signal then bent down and could see the glint of the diamond…The ring was wedged between two rocks and near the top of the water line. What a surprise!
It only took 15 minutes and this search could have taken many, many hours!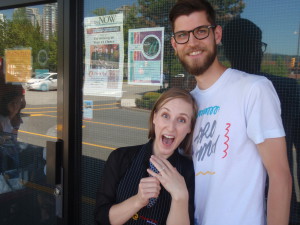 Joshua was extremely excited to see the ring as was his wife! I've  got the greatest job in the world!
Thank you for reading my blog.
You can watch the video below…