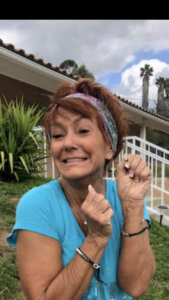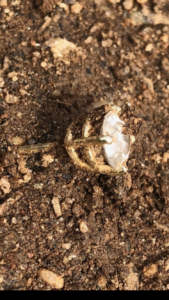 San Diego Ca. TheRingFinders metal detectorist's helped find a sentimental gold stud diamond earring lost in the yard. Call 760 889 2751.
March 25th,2020
I woke up to Just another bad dream that won't go away like we all might have during these epic times. Especially living where life is on lockdown and social distancing has for the first time been enforced,Not only here in sunny San Diego but well all across the globe.
The public beaches and parks have also been closed for many days now.So I never thought I would receive a call by someone in need of my metal detector service that I've been apart of since 2014..Then out of the blue,,,John Hughes who's a fellow local San Diego member of #TheRingFinders calls me requesting my help,,,to help him,help another in need!
Tammy who lives in Escondido had lost a precious gold earring that her husband bought 10yrs ago and it has been extremely difficult to find in their front yard for about a week after searching even with flashlights at night.
This call was a great opportunity to escape out of the house plus I personally felt I have an ESSENTIAL job to help anyone I can,safely during this crisis of course.So we all met while at the residence staying 6+ feet away and I was shown the area where she noticed that her earring was missing while pulling crab grass out of the front yard down a roughly 10X15 slope.
After scanning in this spaghetti like vegetated area amongst loose soil for 10-15 minutes digging up bullet shells along with a few tiny lead/foil pieces… I dug down at just another itchy and scratchy sound on my metal detector that I heard earlier and marked for later then out of amazement sparked a fire shining..like a diamond in the rocks!
Suddenly Tammy and her son rushed out of the front door while hearing us cheering out loud,Then I pointed out exactly where it is so she could pick it up while walking back down the hill.This was definitely an emotional relief for Tammy and the family as well as me & John for being able to successfully help others in need right now.
The toughest part of this search was having to keep a safe X distance,not being able to give a sincere handshake or receive a hug for once in my life on The Ring Finders Metal Detector service or ever in my life.