MEMBER OF "THE RING FINDERS"
HOUSTON METAL DETECTING SERVICES
Property Pin and Property Marker Locating Services
The Ring Finders Metal Detecting Service-Houston
Lost Something Important? We can HELP!
The Ring Finders Metal Detecting Service in Houston can locate your lost engagement ring, wedding ring, favorite piece of jewelry, family heirloom, or another important personal item.
We can search virtually any location, some of the most common are parks, beaches, creeks, and even your own back yard.
If you lost your RING or another precious item
"Don't Wait-Call Now!"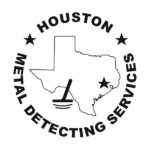 www.theringfinders.com/john.volek
                                                www.houstonmetaldetectingservices.com
                                         Don't wait… Call now!
                                         281-330-7758