Brian Rudolph, Lost Item Recovery Specialist (Land, Water, Sand, Snow, Leaves, Cliffs, Houses & Vehicles) Will Find Your Lost Keepsake! Call ASAP (301) 466-8644!
So many people don't even know that their single family, row house, or town house have a utility called: a water shut-off valve. It is urgent to find the water shut-off valve in advance of a potential pipe burst. Some homes are completely flooded out because they have no idea where the utility is located in order to shut off the water flow from the outside of the house.
My Pikesville, Maryland client, Arlene, was smart enough to contact me for help in order to locate the buried utility that had been hidden under earth and grass for years! I found the water shut-off valve in less than 1 minute! Now that she knows where to shut off the outside water in case of an emergency, I probably saved her hundreds to thousands of dollars in bills related to a potential flood occurrence that could take place during the upcoming winter season!
Do you know where your water shut-off valve is located on your property? If not, take advice from a professional metal detectorist: Contact your local metal detecting service by connecting to THE RING FINDERS (www.TheRingFinders.com) website. This elite international directory of metal detectorists will help you find a qualified detectorist in your area and you will be well equipped to handle any water utility emergency at a very reasonable cost!
SUBSCRIBE TO BRIAN'S YOUTUBE CHANNEL TO VIEW THIS SEARCH VIDEO!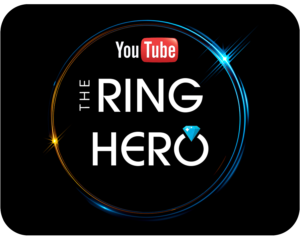 To receive a NOTIFICATION letting you know when the video is uploaded to YOUTUBE: go to YOUTUBE by CLICKING THE LINK BELOW or OPEN your YOUTUBE APP on your device, go to the SEARCH BAR, type: THE RING HERO, click SUBSCRIBE and lastly, CLICK ON THE "BELL" to receive NOTIFICATIONS when this latest search video is available to view! 
BRIAN'S YOUTUBE CHANNEL LINK: 
https://www.youtube.com/channel/UCmcn09QqWhHrj-7SGqlUBJQ
CALL BRIAN RUDOLPH WITH THE RING FINDERS AT (301) 466-8644!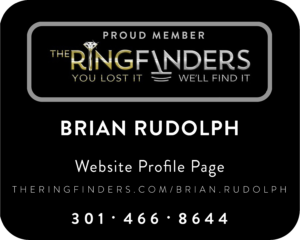 VISIT THE RING FINDER'S WEBSITE TO READ MORE OF BRIAN'S SUCCESSFUL SEARCH STORIES at:
TheRingFinders.com/Brian.Rudolph/
HE WILL RETURN TO YOU WHAT HAS BEEN LOST!
VISIT BRIAN'S BUSINESS WEBSITE FOR ADDITIONAL SERVICES, STORIES AND INFORMATION AT: www.MetalDetectingAdventures.com