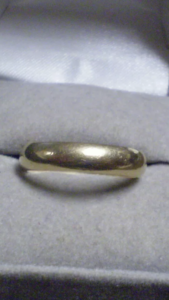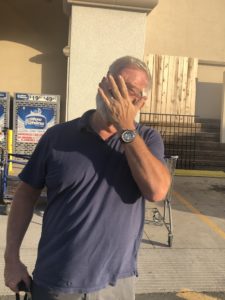 LOST GOLD WEDDING RING FOUND AND RETURNED BY A SAN DIEGO MEMBER OF THE RING FINDERS in SoCal Ca,
The ring Finders Metal Detector service for hire. Call or text  760 889 2751  Lost your ring? Who ya gonna call?
   This search began one late night when I noticed an add online regarding a gold ring lost at local Carlsbad beach Ca, With a very detailed location along with a brief story of how the husband was stung by a sting ray before the ring was lost in the beach sand.
…So I immediately reached out to them with great offerings of my kindness & Karma that has helped out hundreds of others in need with my metal detecting experience as of this date….I can't count all of them with out the photo's though.
Two days later we met nearby and I handed him his long lost 18k Gold wedding ring with out excepting a single Craigslist penny.   
I enjoy every minute of my hobbie,,, It's NOT like a job to me personally. 
I do not except checks, Debit Cards, Credit cards or have any contracts to be signed before searching.
GOT VENMO??  Who ya gonna call??  Curtis Cox 760 889 2751